Avoid deal disaster with due diligence Q&A
Proper Due Diligence Q&A is vital for avoiding deal disaster. Find out how to protect & improve your deal with these Q&A & data room tips from Ansarada.
By ansaradaWed Jun 07 2017Due diligence and dealmaking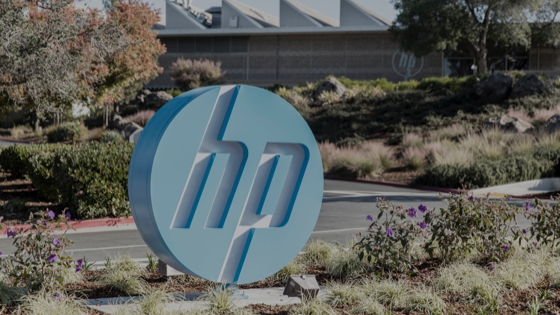 Silicon Valley giant Hewlett-Packard probably wishes they never heard of British software maker Autonomy.
The US$11.7 billion takeover of Autonomy by HP has left a trail of litigation and ruined reputations.
HP's CEO Leo Apotheker was fired in September 2011, just a month after announcing the transaction. HP took a US$8.8 billion write down on the transaction. It alleges it overpaid at least US$5 billion for Autonomy.
Autonomy's founder and CEO Mike Lynch was sued along with his former chief financial officer Sushovan Hussain for US$5.1 billion by HP.
HP said, according to the Financial Times, that Mr. Lynch and Mr. Hussain sought to "artificially inflate" Autonomy's revenue by leading a two-and-a-half-year effort to engage in "improper transactions and accounting practices."
Much of the nastiness around the deal could have been avoided.
How?
Simply by making sure that all the due diligence questions and answers relating to the deal happened inside the deal room.
It's not as though there weren't enough eyes on the HP-Autonomy deal. There were 15 different financial, legal and accounting firms involved in the HP-Autonomy deal.
The responsibility for avoiding mistakes during due diligence in Q&A often falls on the shoulders of the banker or advisor. Bankers or advisors typically perform 51% of Q&A activity and 33% of Q&A administration work, according to an examination of more than 1,000 ansarada deals.
The problem with legacy due diligence Q&A methods
Some advisors still run the question and answer process of deals outside their deal room simply because that is the way it has always been done.
But this legacy method of doing Q&A outside a deal room makes it almost impossible to track down all conversations and emails the advisors may have had.
The due diligence Q&A process using traditional methods has involved questions and answers seemingly flying around, uncontrolled and unaudited. Time is spent chasing people across email, spreadsheets and conference calls. Blockages to a smooth Q&A process can manifest out of thin air.
Time wasted is money wasted. It is also an impediment to getting a deal done.
If Q&A is done within a deal room the chances of disputes post transaction are far less because there is a clear audit trail of the entire process in one secure place.
There are on average 491 moments when human error can torpedo a deal, analysis by ansarada of more than 1,000 of its deals has found.
These potential errors include disclosing answers to the wrong party, giving incorrect information without first checking it and losing questions or not answering questions from interested buyers. Any one of these errors could be enough to jeopardize your deal.
How can you avoid mistakes in due diligence Q&A?
Any question asked in the Q&A process could be the one that makes or breaks your deal.
An average of 152 questions are asked in a deal room per transaction, an internal examination of more than 1,000 deals by ansarada has found.
You need clarity of who did what and when during the Q&A process. You shouldn't waste time with report collation by copying and pasting from multiple sources.
You need an accurate, up-to-date synopsis for your boss or client. You don't want to miss details of the deal because you can't track multiple conversations.
Legacy Q&A processes can cause a deal to take longer. At best, that costs you more money. At worst, look no further than HP and Autonomy.
Due diligence Q&A can be done better with a system that scales to meet your needs
You can build a Q&A process around your preferences. This includes getting a due diligence overview 24/7, identifying and dispersing questions to subject matter experts and setting up question limits and security protocols.
ansarada has found during due diligence Q&A that:
90% of questions take up 6 interactions to answer, demonstrating the number of people required to get the answer right, approved and disclosed. Imagine doing this manually via email?

33% of questions are resolved at and after the initial question. In ansarada Q&A, all subsequent and follow up questions are linked to the original question. This allows for a clear audit trail of all questions asked and all answers provided.

38% of all actions in the Q&A process involve getting answers reviewed and approved before disclosure to ensure complete accuracy. This is all systemized and automated with ansarada deal room Q&A.
Time spent managing risk and unnecessary complexity in legacy Q&A systems is robbing you of valuable time and just as importantly, deal intelligence.
And what happened to HP and Autonomy?
In September 2016 HP Enterprises said it would sell its software business to the UK's Micro Focus for $8.8 billion. That is $2.2 billion less than it paid for Autonomy five years previously. HP Enterprises also said it would pay $700 million in one-time costs related to the sale.
The "painful and litigious chapter in HP's history," as the Financial Times said, may have been avoided with the right deal room with a sophisticated Q&A function.
Want to find out how you can save yourself from deal disaster?