Virtual data rooms designed to achieve better outcomes
Now you can get ready for and experience success in M&A, divestments, capital raising, restructure, IPOs, tenders and more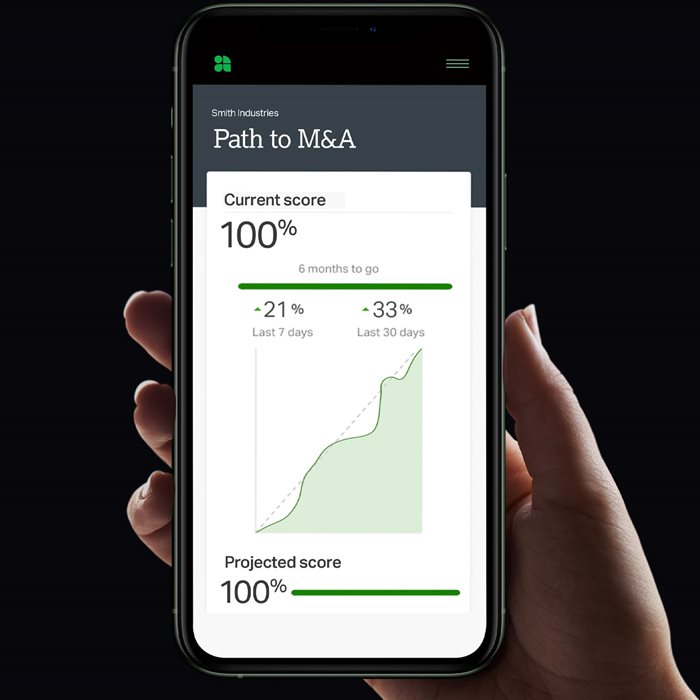 What Ansarada customers say they love

Simple design
Intuitive, fast, mobile friendly, and easy-to-use, even for first-timers

Ultimate security
Save, print and access controls. Track usage and self destruct files regardless of their saved location

AI automation & insights
World-first AI tools automate processes and deliver intelligence on bidder behaviour and motives

Confidence & control
Satisfy risk, compliance and disclosure requirements with ease. Reports capture every action

Unlimited data
Simple pricing and flexible plans to suit any need or budget. Data and guest users are free and unlimited

Cloud connections
Drag and drop or sync with popular cloud tools like Box, Google Drive, Dropbox and One Drive

Collaboration and Q&A
Speed and visibility with Q&A facility, review and approval workflows, commenting tools and notifications
See how these Pathfinders realized their potential

Ai-powered Virtual Data Rooms
Start a free trial on Ansarada – the world's first Preparation Platform and AI-powered virtual data rooms. Now you can turn Due Diligence into a successful Deal.
Trusted by the world's leading brands
Explore feature updates, trends, tools and tips
Market Indicators: The Future of Dealmaking
FREE: Catch-up on a recent Webinar! Our all-star panellists discuss market insights and the research findings of our latest Ansarada Market Indicators report. This unique report looks at active deals to accurately predict emerging trends 6-12 months before the rest of the market.
Turn opportunities into outcomes