Our Pathfinders are changing the game
Meet the Modern Dealmakers turning opportunities into winning outcomes
Every Pathfinder has carved their own positive path forward through our Platform
Get inspired by their success stories
Put the global experience of more than 23,000+ outcomes to work on your next opportunity
Customer success stories
Dive into this great source of education, expertise and information.
See how these Pathfinders realized their potential
Explore the pathfinders who are succeeding with Ansarada
The story of Brandon Sun, Deutsche Bank, New York City
60 deals in 18 months on Ansarada
Frederik van der Schoot is a Partner at Oaklins, Netherlands. Frederik and the Oaklins Netherlands Team completed over 60 deals on the Ansarada Platform in 18 months!
WACO CFO standardizes on Ansarada
See how WACO International achieved success and utilized the platform for raising capital, M&A, audits, tenders, and more
The path to M&A in Chicago
"I really believe in the business model that we've created at Logisyn, we get to help people prepare for their future. Ansarada, through Pathways, allows us, Logisyn, to focus in on our business. Our business is not to manage data. It's not to get data in. It's not to control the data. It's to understand that we need that data, and to make sure it's in the right place, at the right time." Ron Lentz is a Managing Partner of Logisyn.
Harley-Riding Venture Capitalist Powers African Start-ups
Knife Capital is a venture capital investment manager that accelerates the international expansion of African innovation-driven businesses by leveraging knowledge, networks and funding.
Information Governance
"Never before have I come across a tool that is so versatile and can be used by myself on a daily basis; it's become part of my life" Keri Hattingh, Legal Compliance Manager, Keri Hattingh, Legal and Industry Compliance Manager, Travelstart
Post Acquisition Integration
Hear Henry McNeill's expert advice on being prepared for post acquisition integration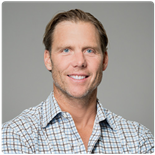 "It's hard to imagine life before Ansarada in a lot of ways. All the features & functionality we like about Ansarada didn't exist at the time; we were using 2-3 different VDR providers before ultimately standardizing on Ansarada as a serial acquirer. It's helped getting that data into the data room down to a science," said Mills.
John Mills, Associate General Counsel and Senior Director of M&A and Investments, VMWARE California