Our customer Pathfinders are changing the game
Meet the Companies and Advisors turning opportunities into winning outcomes
Get inspired by these customer success stories
Put the global experience of more than 35,000+ outcomes to work on your next opportunity
Every Pathfinder has carved their own positive path forward through our Platform
We've protected hundreds of thousands of reputations
We've done this more than 35,000 times for over 10,000 Enterprises.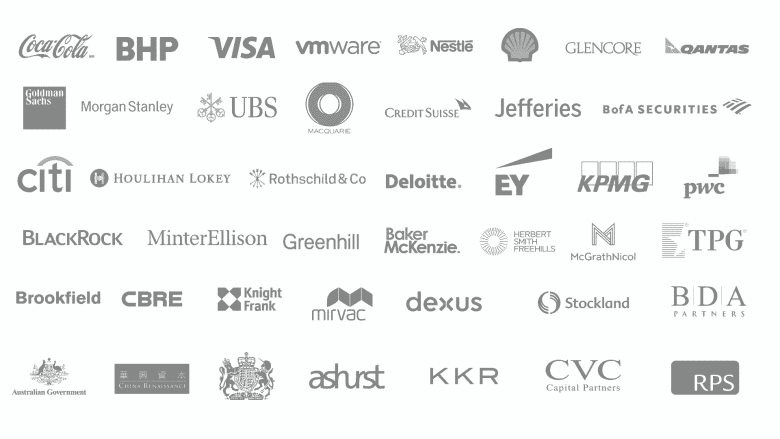 Trusted by the world's leading brands. Over $1 trillion USD of deals have been transacted on our platform.
Diving into Deals: Hall & Wilcox 90 Data Room Dash
The story of Ed Paton, Partner at Australia's leading independent law firm Hall & Wilcox
Deutsche Bank brings order to due diligence with Ansarada
The story of Brandon Sun, Deutsche Bank, New York City
60 European deals in 18 months on Ansarada
Frederik van der Schoot is a Partner at Oaklins, Netherlands. Frederik and the Oaklins Netherlands Team completed over 60 deals on the Ansarada Platform in 18 months!
Deloitte gets the advantage with Ansarada AI
Alex Jordan's journey from entry-level analyst to Partner at Deloitte and has facilitated more projects on Ansarada than he can list on two hands.
EY & creating a growth market
Meet EY Private Capital Leader Graham Stokoe, who uses Ansarada to build a better working world in Africa.
Advising founder-led software and internet businesses
Vista Point Advisors in San Francisco, California work exclusively on the sell side, representing founder-led software & internet businesses, providing M&A and capital raising advice. Vista Point completed 20 transactions on the Ansarada Platform in the past 12 months.
Powering M&A from Silicon Valley to the World
GrowthPoint Technology Partners is a technology investment bank that provides financial and M&A advisory services to technology companies. Situated in San Francisco. This is the GrowthPoint story.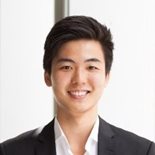 Ansarada is the best Virtual Data Room I have ever used in my time here. It is fast, easy to use and secure.
Wenbo Gong, Investment Banking Associate, Morgan Stanley
How Perella Weinberg Partners in New York harnesses the power of Ai-Powered deal tech
"The AI Bidder Engagement Score that I've seen in transaction processes I've been involved in has actually been very effective in predicting who the future successful party in the [bidding] process will be. It's had an almost 100% hit rate." Julian Garratt, Director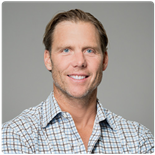 "It's hard to imagine life before Ansarada in a lot of ways. All the features & functionality we like about Ansarada didn't exist at the time; we were using 2-3 different VDR providers before ultimately standardizing on Ansarada as a serial acquirer. It's helped getting that data into the data room down to a science," John Mills VMWARE
John Mills, Associate General Counsel and Senior Director of M&A and Investments, VMWARE California
British fundraising projects in the renewable energy and sustainability space
"Ansarada, The 'Mac equivalent' to a lot of the Windows platforms that were out there. Robust, intuitive, and easy to use, and as soon as we had the demo, we were sold on it." Keith Driver, Head of Investor Relations, Sustainable Development Capital LLP (SDCL)
Logisyn in Chicago uses Ansarada to help customers get organised
"I really believe in the business model that we've created at Logisyn, we get to help people prepare for their future. Ansarada, through Workflows, allows us, Logisyn, to focus in on our business. Our business is not to manage data. It's not to get data in. It's not to control the data. It's to understand that we need that data, and to make sure it's in the right place, at the right time." Ron Lentz is a Managing Partner of Logisyn.
How Oaklins Germany creates a seamless process through Ansarada
"What I like most about Ansarada is the easiness of their solution. Like the success of iPhones – it's a complicated tool but it's easy to use." Jan Hatje, Managing Partner, Oaklins
WACO CFO standardizes on Ansarada
See how WACO International achieved success and utilized the platform for raising capital, M&A, audits, tenders, and more
Harley-Riding Venture Capitalist Powers African Start-ups on Ansarada
Knife Capital is a venture capital investment manager that accelerates the international expansion of African innovation-driven businesses by leveraging knowledge, networks and funding.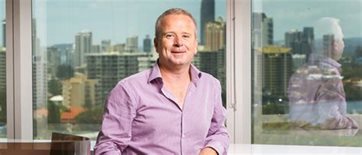 We used Ansarada to manage a fast paced M&A transaction involving many moving parts - a key tool.
Danny Maher , Chairman, 42 Ventures
Manage Governance, Risk and Compliance with certainty
"Never before have I come across a tool that is so versatile and can be used by myself on a daily basis; it's become part of my life" Keri Hattingh, Legal Compliance Manager, Keri Hattingh, Legal and Industry Compliance Manager, Travelstart
Managing Post Acquisition Integration on Ansarada in the UK
Hear Henry McNeill's expert advice on being prepared for post acquisition integration
More Customer success stories
Dive into this great source of education, expertise and information.
Get confidence. Get bank-grade security.
Start for free - No credit card required
Get me started