Events & Webinars
Unleash your mind. Incredible performances. Thought-provoking talks at Ansarada.
Recent webinar
African Venture Capital Insights
Hear from the C-suite and Dealmakers
A selection of past webinars
Events we're supporting
We're business comes to grow
Customer success stories
Dive into this great source of education, expertise and information.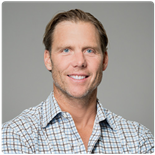 "It's hard to imagine life before Ansarada in a lot of ways. All the features & functionality we like about Ansarada didn't exist at the time; we were using 2-3 different VDR providers before ultimately standardizing on Ansarada as a serial acquirer. It's helped getting that data into the data room down to a science," said Mills.
John Mills, Associate General Counsel and Senior Director of M&A and Investments, VMWARE California