No longer just for specialists: Data centre real estate is booming
This article appeared in our latest quarterly Indicators report, the real estate edition.
By ansaradaFri May 11 2018Virtual Data Rooms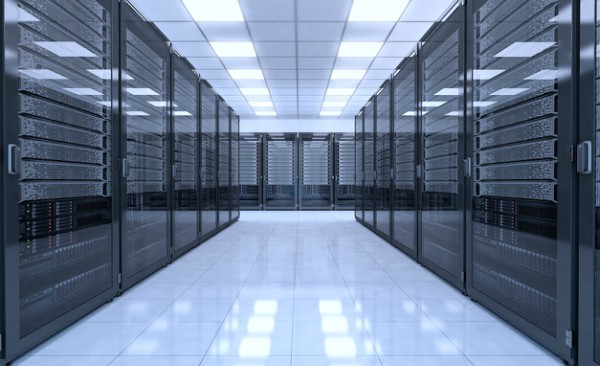 The number of internet-connected devices around the globe is expected to reach as high as 50 billion by 2020 – each one of which requires access to data. Connected devices, big data, artificial intelligence, and cloud adoption are just a few of the technologies contributing to the mass amounts of data we're producing as a society. And that data needs to be stored somewhere. While 'the cloud' might seem like an intangible entity, all of this information exists in servers, which need to be housed in real, physical bricks and mortar.
The demand for internet real estate has skyrocketed in recent years and shows no signs of slowing, based on our increasing reliance on devices. In the past, data centres have been viewed as far too specialist, but the increase in demand has investors overlooking their concerns – it can even be seen as a benefit in terms of keeping the competition at bay. A real draw is the length of tenancy typical in data centres, with 15-20 year leases the norm. As the sector has become more established, both the perceived and actual risk has diminished, resulting in more investors willing to take the leap. Singapore's bid to focus on the future has led to a surge of interest in data centre real estate, both at home and offshore.
The country is home to some of the world's largest data centre portfolio holders, with assets spanning multiple regions across the globe. Last year, Singapore start-up AirTrunk spent $200 million on a gigantic facility in Sydney and an additional $100m in Melbourne – the largest data centres in the country. CEO and Founder, Robin Khuda said demand would only continue to increase: "Data is growing at an unprecedented rate, driven by rapid cloud adoption, big data, artificial intelligence, virtual reality, connected devices and content. This means the cloud computing giants, content providers and enterprises need secure and reliable infrastructure to house this growing data.
They need technologically advanced data centres that are reliable, cost effective and scalable. And the demand for these solutions will only continue to grow." (4) ¬National wealth funds are also getting involved in the bid for acquiring a global data centre footprint. Temasek Holdings, one of the two sovereign wealth funds managing Singapore's reserves, was reportedly considering the acquisition of NextDC, a $1.7 billion Australian data centre operator with facilities in Brisbane, Canberra, Sydney, Melbourne and Perth. As a developed country with an equally passionate approach to tech innovation, Australia is a preferred choice for housing these state-of-the-art facilities.
Download our quarterly Indicators report here for the full story and more of the latest trends