Deal volume and customized client service: No longer mutually exclusive
How can advisors personalize and differentiate their services without sacrificing deal volume or maxing out capacity? Learn how you can scale deal origination while maintaining a customized client approach.
By AnsaradaWed Oct 28 2020Due diligence and dealmaking, Advisors, Product know how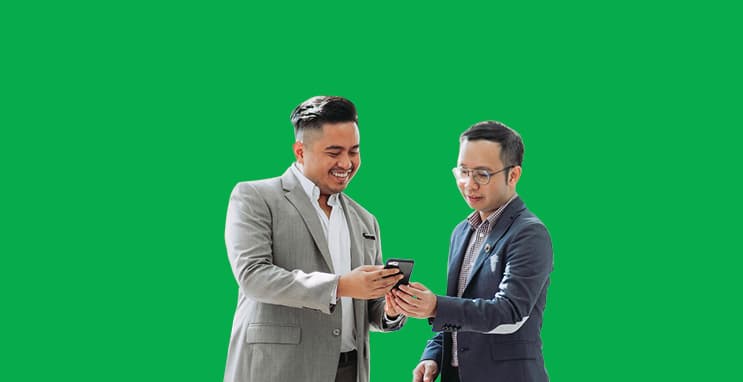 It's almost 2021, and customers expect what they want to be 'on demand' and tailored to their needs – an expectation that has only grown with the restrictions imposed by COVID.
Software-as-a-service (SaaS)
has shifted the preference of consumers and businesses to subscription-based models which give them the flexibility to turn services on and off as required. A major part of this shift is the demand for a customized experience, with consumers expecting services and interactions to be tailored to – and shaped by – themselves. Advisory services are no different.
For many advisors,
customization of their services
runs counter to the goal of higher deal volumes and scaling deal origination. However, advisors who embrace customization will be able to create a differentiated offering that could improve their cost premiums and offer the best path to sustainable growth.
There
is
a way to customize
and
scale. And it starts with
Ansarada Pathways
.
Ansarada Pathways
enable you to customize, standardize and scale deal origination,
preparation
and execution. Existing Pathways within the platform are based off best practices from tens of thousands of previous outcomes – from capital raising, to M&A, to audits, to post-deal integration. These templates can be adapted and reused to suit the needs of any sized company or transaction.
Scaling deal origination
Start with a basic Pathway template - let's say M&A - then add or remove requirements until you have a digitized checklist that covers all the essential topics and documents in a framework that's perfectly suited to your firm.
Pathways can be emailed out to prospective clients at scale; they simply need to fill in the quiz style assessment to see what shape their business is in and their state of readiness.
This allows you to assess the company's current state in the first meeting, show them exactly where they stand based on the state of their critical information and make recommendations for a path forward for them immediately.
Add value to your clients while you boost your deal pipeline
Showing the value you can offer the client's business on day one is an impressive differentiator, and something competitors simply won't be able to match with a standard coffee (or zoom) meeting approach.
The '
Import from Excel to Pathway
' feature enables you to expand on and scale all the work you already have in Excel for even faster customization. Bring across your own workflows, document requirements, checklists and processes frictionlessly and share them securely with prospects in a Pathway.
By automating and digitizing lead prospecting and nurturing, advisors are able to scale to reach a much wider client base and hook the biggest targets. Getting insights on where the company stands on day 1 allows you to prioritize the most promising clients and save time wasted on those who simply aren't ready yet.
Always on, always ready for the next deal
Build up a library of your own customized Pathways. Reuse these templates, compare them, work toward best practice and get better every single time.
Pathways are currently a free tool for advisors to use, with no billing necessarily until this information needs to be seamlessly transferred into a Data Room.
Request a demo
of Pathways today and learn how you can scale origination efforts for increased win rates and exponentially more business generated.