Unlocking Business Potential - Today And For Tomorrow
Ansarada is proud to be recognized in Westpac's Top 20 Businesses of Tomorrow. In this post, we share some of the values we believe got us where we are today.
By ansaradaFri Apr 21 2017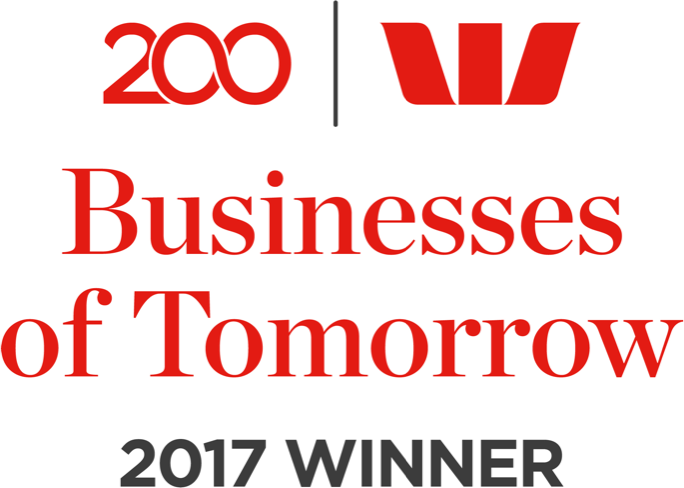 At ansarada, we're delighted to be recognized in the Top 20 Businesses of Tomorrow by Westpac, Australia's first and oldest financial institution.
Ranked in the top 200 businesses awarded as drivers of the new economy, we're joined by the best of these in the Top 20, chosen based on their ability to unlock the nation's economic potential.
"ansarada's dedication to innovation and customer needs is one of the reasons it was selected as a Westpac Business of Tomorrow," said David Lindberg, judge and chief executive of Westpac Business Bank.
Established in Australia, with offices in London, Frankfurt, The Netherlands, Johannesburg, Chicago, New York, San Francisco, Hong Kong, Singapore and Shanghai, ansarada is constantly innovating and improving our product and listen closely to customer feedback to help drive our product roadmap.This award not only recognizes the hard work of our staff around the world, but also that of our customers who help us unlock the potential in the deals they carry out on our platform.
"What made ansarada standout is its customer-centric approach, with the business continually gathering feedback from customers to develop its offering,"
said Mr. Lindberg.
From IPO's to
debt funding
,
mergers and acquisitions
to
tenders
, our virtual data room and the around the clock customer support that comes along with it is an essential tool to secure document sharing, drive up competitive bid tension, minimize risk and ease the stress involved in preparing and undertaking the due diligence process.
Westpac's Lindberg said ansarada's product is
"streamlining the complicated and time-consuming process of mergers and acquisitions, while transforming how businesses prepare and execute deals."
Mentoring and networking
As part of the Top 20 high potential businesses, ansarada is participating in a mentor-matching program with eminent Australian business leaders and our Chief Operating Officer Chris Ellis will be undertaking a global study tour in the US and China.
Competition judge Simon Cant, co-founder and managing director of Reinventure Group, summed up what we at
ansarada
do daily.
"What the top businesses had in common was this unique insight into a problem or opportunity that someone wasn't solving or wasn't solving in a way that was getting to the nub of what consumers were looking for."
More than 15,000 deals globally have been run on the ansarada platform and we're unlocking the wisdom from that database to further help businesses run better. Utilising the fact that a business is in its best shape at the end of the deal, ansarada is turning this into a product that will help businesses extract greater value and perform to their maximum potential throughout their lifespan.
With our fellow winners, we're very much looking forward to exchanging ideas and networking among the country's most innovative and exciting businesses as we continue to meet the changing needs of businesses and develop the technology that helps them protect their IP and maximize their potential.
The Businesses of Tomorrow were chosen from almost 2,000 applications. They were based on criteria such as business purpose, contribution to customers and the community, current strengths and vision for the future.
Life at ansarada
See how ansarada can help you meet the challenges of your business today and tomorrow: