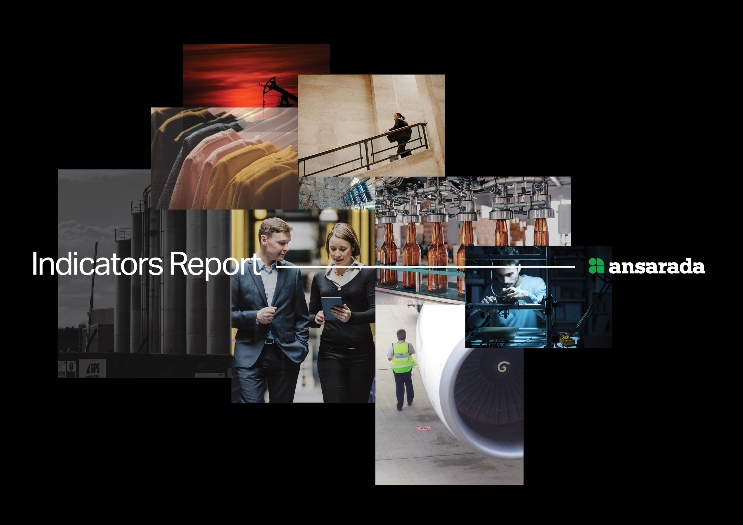 When an event like a global pandemic throws a spanner into the works, there is understandably going to be a huge amount of uncertainty and volatility in the market. Luckily, we can turn to the live data for help predicting what's next.
Ansarada's
Indicators report
was created to help our customers uncover value from the wealth of data we collect through our platform, and to give you an early indicator of trends occurring across industries.
Unlike other reports, which show closed deals, Indicators uses anonymized data points from all the deals run over the last quarter, both active and closed. While this doesn't always guarantee a successful deal outcome has occurred, it enables us to paint a comprehensive picture of the trends 6-12 months before anyone else - the average deal taking that long to complete.
That's because we know getting full visibility over data – past and present – is the only way to predict the future state with certainty, and to make truly informed decisions.
FY20Q4 Key findings: Trends as they unfold
M&A activity was down 25% this quarter, and down 22% YoY

Targeted transactions increased by 14% this quarter

Raising funds increased by 29% this quarter

Debt transactions increased by 63% this quarter

Bankruptcies/insolvencies increased by 50% this quarter

FY20 activity decreased across nearly all sectors compared to the previous financial year, with a few notable exceptions: Deals in Tech (up 20% YoY) and Materials (35% YoY)

Sectors and industries hit hardest include Consumer Staples (down 49% YoY), Food & Staples retailing (down 82% YoY), Food, Beverage and Tobacco (down 41% YoY)

Market Indicators: Live event

Ansarada CEO Sam Riley alongside CMO Justin Smith will be running a live event to discuss the Indicators findings with A1 dealmakers, including Moelis, Houlihan Lokey, Miles Advisory, Advent, and King & Wood Mallesons on Wednesday 30th September at 11am AEST.

We'll look at the leading data room indicators, including real-time COVID impact, the decline in M&A activity and the increase in insolvency and debt transactions, and a closer look at which industries have thrived - or barely survived - in this environment. Register for the event here.

Download your free report
To learn more about the key findings and access more real-time data, download the full Indicators report here.
Download the report