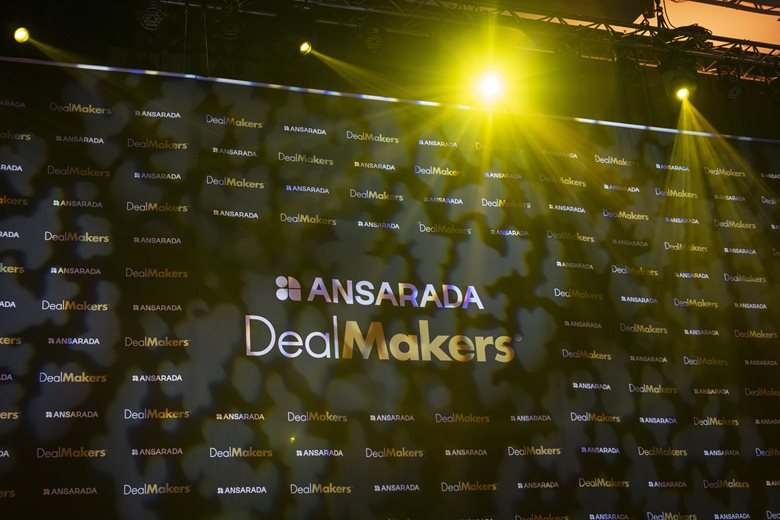 On February 22nd, the ANSARADA DealMakers Annual Gala Awards brought together over 500 prominent professionals in M&A, corporate finance, and private equity to honor the outstanding accomplishments in dealmaking throughout the year. The black-tie gala dinner was an opportunity to recognize the best-performing transactions that demonstrated exceptional rationale, complexity, vision, and impact.
Ansarada has been a long-time supporter of the South African DealMakers Annual Gala Awards and was delighted to participate in the celebration of the event. Congratulations to all the deserving dealmakers who received recognition for their achievements!
Special recognition to the long-standing customer and friend of Ansarada, Johan Holtzhausen (PSG Capital) for winning, Individual DealMaker of the Year 2022. Watch his Ansarada Pathfinder here.