5 ways to make your next capital raise a success
By ansaradaMon Jul 16 2018Capital raising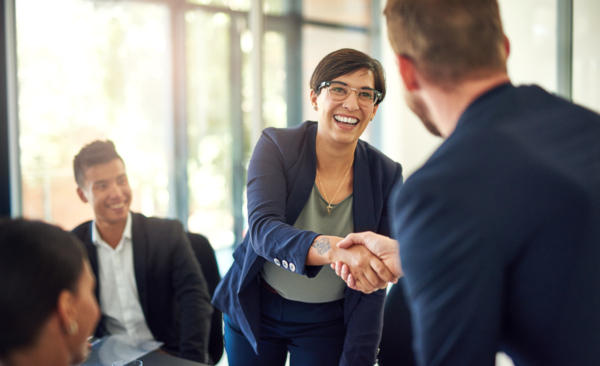 Raising capital is challenging, even if it's not your first rodeo. We recently held the first event in our Readiness Series, which explored how to run a successful funding round. While every capital raise is different and there's no set formula for success, a lineup of experts from all sides of the business of capital raising shared their top tips at the Readiness breakfast event.
Relationships matter
"It doesn't matter if you meet someone in a playground or in the boardroom, make the most of the connections you have. Relationships open doors, it's that simple," said serial entrepreneur Linda Jenkinson.
Understand who's looking to invest in your business. Look through their portfolio and talk to the founders who have worked with their firm. You should try to learn as much about investors as they'll be looking to learn about you and your business.
If you're wanting to work with a venture capital (VC) firm, make sure you choose one who knows what they're good at and what they're not good at – and that they can admit this. Don't get caught up in a name; pick the right firm for your business based on the VC's specialty areas and expertise. This will ensure you're getting the right advice for your company and have the opportunity to speak to other founders who were at the same stage 16-18 months ago.
Ambition is the key to success
The biggest mistake most founders make is not setting the bar high enough and exiting too early. Don't just accept any offer that comes along, think longer term.
"Positioning your business with a clear vision and a big aim is essential. Lots of businesses start off with something quite small and generally end up that way." said Richard Kimber, CEO & Co-Founder of Daisee.
Think bigger than your own backyard. It's important to make sure your business is investable from a US perspective. US VC firms are now looking to invest in Australasia and boosting your business' appeal to overseas investors can open a lot of doors and opportunities.
"Australian relationships can open doors in the US. Looking for an investor who could help you get into the US market is good but you also need to ensure you have the right person, with the right idea and at the right time," Kimber said.
Know your business metrics and understand your value
"Staying on top your metrics is important from the beginning. Not only will it help direct which way you should be going, but also people who don't know their revenue month on month, their churn or what channels are successful are a red flag. To say you aren't on top of the stuff that matters isn't a good omen – this is your business and you should care about it," said Samantha Wong, Partner at Blackbird Ventures.
No matter what stage your business is at you need to be able to articulate its value and have proof points to show when you've taken action and reached certain business milestones. This can help you sell your business even if you don't have the perfect numbers to back things up.
Businesses who are looking at a Series A or towards a Series B round need to understand that investors are looking to clearly see the future growth opportunity beyond the concrete numbers and business valuation isn't the only determinant of whether they will invest.
"In valuation, people get a bit fixated on the number and definitely at the lower end. There is a huge difference between what value you are raising and what your business is actually worth, especially in the early stages," said Ben Williamson, Co-Founder at dealPad.
While it's important to be open about the value of your business and the terms of investment, stick by your valuation and don't feel pressured to do a deal that has a complex term sheet – strip the complexity and control out of it. It's your journey; get people to come on in with you, not take it over.
Get your equity balance right or risk missing out
"You shouldn't take on more than 20 per cent dilution during any round," said Samantha Wong.
This is a red flag for investors. Founders need to have enough equity and show they're happy to back themselves. If you've already given more than this, you should talk to your investors to see about establishing an option pool which is based around key business milestones. Remember – it's about the end point, so having a professional there that can explain why this is good for everyone is really important.
Be ready for every opportunity
Ensuring your critical business documentation is in tip top shape is essential for smooth due diligence. You never know when an opportunity may arise, so ensuring you are ready is essential. It takes more than 6 months on average to get get ready for a deal, which is too long if an opportunity presents itself there and then. Our insights from running more than 35,000 deals have shown that businesses are in their best material state following a deal, which is why ensuring your company is ready means not only deal success, but also the success of your business. Learn more about our Capital Raise Pathway and how it can guide you towards a smooth and successful outcome.

Get started now
Ask us for a demo of our Capital Raise Pathway today to get started.
Book a demo