Deal completion time blows out to more than nine months
Increasing time to complete deals is placing additional pressure on advisors & businesses, distracting from core operations during transactions. Find out why.
By ansaradaThu Oct 26 2017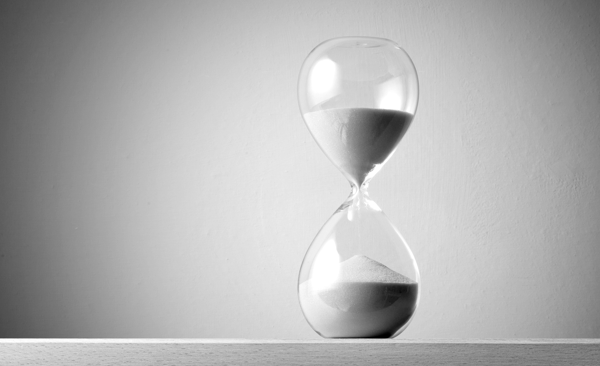 A recent study by Ansarada into deal completion times revealed that deals are now taking longer to complete in 2017 with an average length of 9.2 months or 280 days compared with 8.5 months or 260 days for deals that completed in 2016. The increasing time taken to complete deals is placing additional pressure on advisors and business, whilst distracting from the core operation of the business during a transaction.
Before due diligence begins, valuable time – many months – is being wasted and the trend is on the rise. Stress levels increase. Confusion reigns before hurried investment bankers, advisors and company employees rush to prepare a business for a deal or material event.
By the time the deal goes live, a business is finally in its best shape ever, yet it was a painful few months getting there and it begs a couple of questions;
1. Why wasn't the business always operating in its best shape?
2. Why is it taking businesses greater than 9 months to seize an opportunity?
Ansarada have taken these questions, and solved them. Driven by the belief that a business should always be ready to seize opportunity at a moments notice, without the months of pain to prepare. Introducing the Material Information Platform that accelerates deals and material events: a merger or acquisition, a capital raising, real estate sale, an IPO or many more major transactions.
20,000 + deals
The Material Information Platform is built on the intelligence of more than 20,000 deals.
At the heart of the Material Information Platform is a scorecard, an interactive assessment, with dashboards, document management, collaboration and verification systems. There is a content library of best practise guides that offer additional support to ensure your business is in the best state and risks or opportunities are swiftly addressed.
Don't underestimate the time it takes to meet due diligence requirements. The Material Information Platform will help identify documents you need but may not even have thought was necessary for a deal.
Investors often require particular pieces of analysis that are not needed by management for the day-to-day running of the business. This is because investors do not have the same 'instinctive' understanding of your business that you do. Additional analysis helps them to bridge this gap.
Powered by artificial intelligence and machine learning, the Material Information Platform gives your business the opportunity to be in the best shape possible for when it really matters: when you seek money from investors or want the best possible price for the company you spent years starting, nurturing and growing.
Best use of advisors
Thorough preparation means your investment banking team can focus on what they do best, advising you and marshalling investors or bidders interested in your company's deal.
You truly get the value add an advisor can bring; their contacts, experience and negotiating skills, rather than using these experts and their team as a glorified gatherer of business information.
Once your deal is launched, using the Material Information Platform for due diligence preparation means your deal doesn't get off track with hefty requests for new information, leaving more time for your potential bidders or investors to conduct actual due diligence.
That means speed, a faster deal because your investors or bidders have more confidence that they understand your business at a detailed level and that you and your company are on top of things, organized and professional.
Accelerate your deals and get the edge. Request a demo of the Material Information Platform below.

Request A Demo