Future deal making: Goldman Sachs' secret sauce and how you can get it too
The world's best dealmakers of tomorrow will make decisions based on insights from artificial intelligence. For Ansarada users, that day has already come.
By ansaradaTue Aug 08 2017Innovation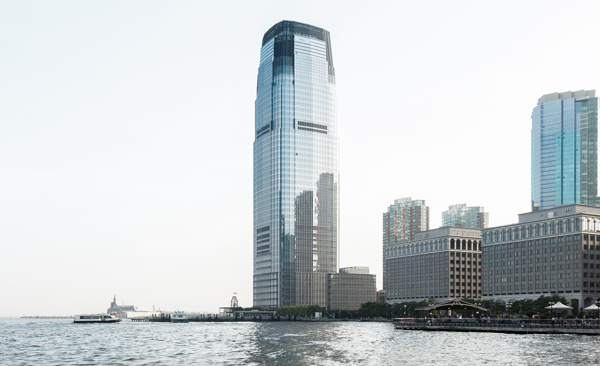 "Nowadays, we think the 'secret sauce' in investment banking is one part data scientist, one part application developer and one part banker." Richard Rivero, investment banking division, Goldman Sachs.
I couldn't agree more with Richard on what the investment banker of the future looks like, a view that was reinforced after a 9-city, 3-continent trip. If you're not Goldman Sachs or even if you are, the question is how do you effectively do that? Do you invest in establishing your own software development and data science team? Or could you partner and enjoy the benefits without the risks?
I met 110 dealmakers in Africa, Europe and the U.S. discussing just that. We showcased our latest innovations that harness the power of platforms, artificial intelligence and machine learning to grow pipeline, nurture relationships, get ready for and execute transactions faster with much less time and risk.
At Ansarada we've been working hard for years to establish a platform supported with AI and machine learning tools to raise the potential for companies, investors and advisors. The fruit of our efforts is the world's first Material Information Platform (MIP).
This platform is joined by AI generated reports that deliver a simple percentage score that benchmarks bidder engagement levels against behavior patterns exhibited in thousands of previous deals and predicts outcomes with up to 97% accuracy.
Rounding out the toolset for the modern dealmaker is the world's first AI deal assistant app called AiDA (Ansarada Intelligent Deal Assistant). AiDA is great at making everything relevant and of value obvious and accessible in seconds using nothing more than natural language processing. It is essentially a team of analysts in your pocket.
When I delivered that line some clients of ours remarked "great, now we can fire our analysts", I won't get into my thoughts on the pros and cons of that, I'll save it later for another article.
Another area advisors typically struggle with is benchmarking client readiness in a low effort and scalable way that adds value to the client and doesn't require a lot of time and effort.
Many dealmakers have told us the inability to do this sometimes results in them engaging with a client that months later they wish they didn't. Now they can identify risky clients, and nurture them as an advisor towards a material event through industry and event based scorecards that identify areas of risk and opportunity, whilst illuminating a path to improvement and elevating the value of an advisor.
The MIP also has a comprehensive content library that educates executives, highlights areas to improve, their potential impact on a deal and creates an urgency for your clients to act. This all results in a much better experience for companies and advisors alike.
We've heard countless times how uncomfortable it can get for advisors telling their client that their business is not ready or in good shape and why fixing things is critical. Now though there's some helpful tools backed by data and driven by outcomes from +20,000 deals to support advisors in raising awareness and potential.
The Material Information Platform really empowers dealmakers and their clients through an 'always-on' view of material information, timelines and accountabilities in one place. Preparation and execution of multiple deals is faster and more streamlined through structured outcome-based collaboration, progress reporting and more. Doing more with less is now possible and this is the benefit advisors who adopt these data science and software driven innovations will enjoy.
For companies and executives that own material information in the business it has historically been a burden and distraction away from day to day operations to know how to create and keep an up-to-date view of their company's most vital information, optimized for success in material events. On the MIP will be application programming interfaces (API's) that automatically pull in information from cloud based systems of record that companies typically use day to day.
This removes the burden and distraction for executives and their teams whilst simultaneously identifying areas of risk and opportunity that previously only a material event would uncover. This all presents the opportunity and capability for smart advisors to connect to companies, add value and build always on trusted long-term relationships versus struggling to differentiate come beauty parade time.
A Material Information Platform takes what ultimately matters at the end of the day for companies and makes it an easily actionable part of the day to day. Gone are the days where companies stressfully try to lose 40 pounds in 3 months getting ready for a big event like a capital raising or M&A transaction.
The healthy diet and regular exercise program is here and advisors who introduce it will be like rock star personal trainers by adding value early and often. Prescribing a treatment prior to a diagnosis is malpractice in the medical profession, we feel deal making should be no different and the MIP makes diagnosing and prescribing the best treatment easy and fast.
The Material Information Platform is just what forward looking dealmakers such as Richard Rivero at Goldman Sachs want. Richard's vision is: "to embed our advisory work into platforms that we can use and share with our clients. Everything — clients, bankers and advice — needs to be connected digitally."
Advisors that use Ansarada's Material Information Platform and surrounding AI tools will enjoy an unfair advantage vs others stuck using legacy methods and systems. The more empowered advisors are the better they can build relationships with clients so that there is zero uncertainty as to what the next move should be when opportunities to sell, buy or raise capital comes along.
Get in touch and join Goldman Sachs and the 100 dealmakers I recently met on a journey into the future.
Sam Riley | CEO
Request A Demo