Top 10 benefits of integrating all your software
Ansarada's platform integrates with the apps you already love to use, whether it's your finance reporting system, HR software, or collaborative documents.
By ansaradaTue Jul 30 2019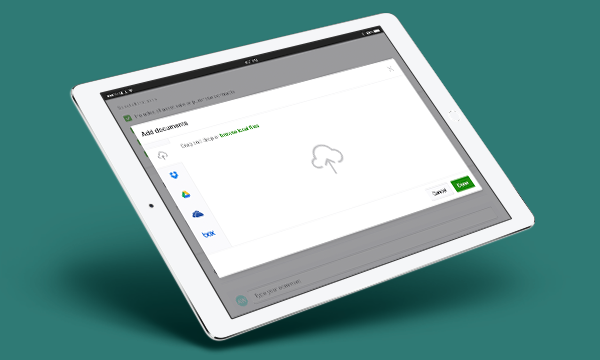 Your team can collaborate on the tools they are familiar with – whether that's GoogleDrive, DropBox, or OneDrive – and the information is pulled in from all the disparate sources automatically.
Integrating your data and software helps you extract significantly more value by enabling you to bring insights to light. It also puts you in control of data, eliminating costly security and compliance risks.
Integrations give you the confidence you are eradicating information silos and manual work, getting a clear picture of the state of play, and uncovering insights that will drive decision-making for the strongest outcomes.
Here are our top 10:
Efficiency: Information from every department is fully synced in a matter of seconds; maintained in one place and kept up-to-date.
Visibility: You get a clear, real-time picture of where you stand at all times.
Consolidation: All the team's efforts are brought together and housed in one location, significantly reducing the risk of gaps or duplicate work.
Collaboration: Suddenly your documentation is not just about storage, but can be actively and practically used and accessed to add value.
C-level engagement: Housed in once place, it's much easier for the CEO or the board to get an instant progress update without having to go and search for it.
Zero change in behaviour: Your teams don't need to learn a new tool or log in to a different system; especially helpful for senior stakeholders.
Accountability: A clear view across all systems within the business enables ownership and speeds up collaboration, with less falling through the cracks.
Data-driven decision making: With all the consolidation and tracking covered, you'll uncover unique insights that will give you a clear picture of what your next move should be.
Readiness: Pulled from systems across your business, the score on your scorecard becomes an accurate representation of your readiness for a transaction, and you have a set path to move forward with confidence toward your outcome.
Unlock more value: The moment all your tools come together in a single place is when one and one can truly connect to three, opening you up to all kinds of new wins and increased potential.
If you want to find out more about Ansarada's integrations and how they can help you unlock more value, book a demo with our Sales team here.