Confidence in the face of a sector shakedown
By ansaradaWed Feb 27 2019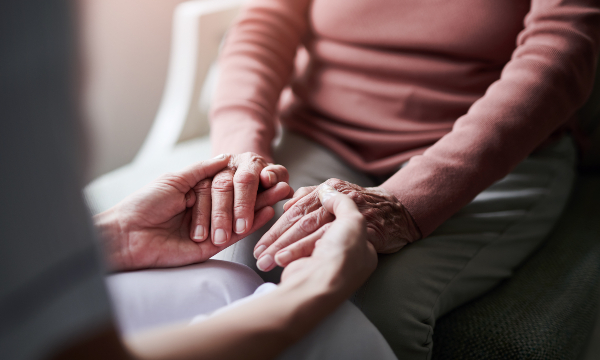 Ansarada partners with McCullough Robertson to help Aged Care companies get ready for the Royal Commission with expert thought leadership and a clear path forward
With a Royal Commission looming, Aged Care companies within Australia are under intense regulatory scrutiny and upheaval. Imminent changes were announced at the end of last year, with many businesses receiving a letter outlining the first requirements to provide in terms of documentation and evidence. As part of the Partner Program, Ansarada and
McCullough Robertson
ran an Aged Care event for companies to assess their state of readiness for the reform.
Clarity and confidence go hand in hand
On the day of the event, McCullough Robertson led the panel of experts with a focus on giving clarity on the Royal Commissions request for submission of documents. An interactive Q&A session was run to provide answers on how technology can be harnessed to prepare efficiently and proactively, and it quickly turned into animated industry discussion. Leaders from across the Aged Care industry attended the event to learn more about how they could take the Royal Commission Pathway on the Ansarada platform to score their level of readiness for the upcoming inquest.
Safeguarding against regulatory disruption
As the foremost experts in this area, McCullough Robertson connected with Ansarada to help these Aged Care companies proactively manage risk in the face of these changes. Now - post-event - they are liaising with these clients to provide a strong framework of clarity on exactly what they need to get ready. By leveraging the platform technology and partnering with specialists in their field, both McCullough Robertson and Ansarada were able to serve the Aged Care industry by giving them confidence and clarity to navigate the looming royal commission.
Building a high-performance partnership
What if you could scale origination, boost win rates, and be confident in successful outcomes in your specialist area – even amidst the waves of market disruption and increased competition? Our partner program offering exclusive benefits to advisors to enable them to differentiate and win new business. We'll work with you to automate and scale your origination, generate more leads from co-branded content and events and raise your profile to reach untapped potential in the market.
The first movers are already future-proof
High-performance dealmakers like McCullough Robertson are already using Ansarada to generate new business and differentiate from the rest of the pack.
If you fit the bill for our partner program – fast-moving, forward-thinking and ambitious - join the waitlist below
Join the movement