Take no chances with file self-destruct
The past decade has brought about a boom in regulatory changes and compliance. Technological innovations have drastically changed the landscape, necessitating a whole new set of standards and guidelines.
By ansaradaTue Jul 30 2019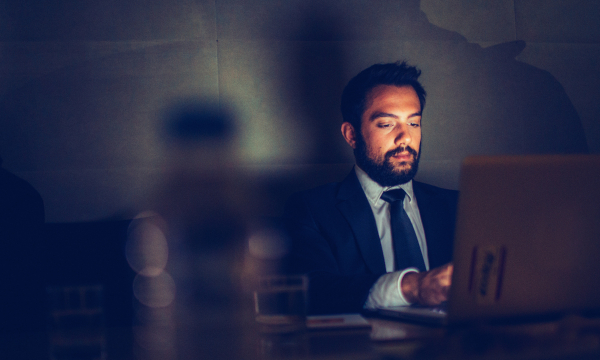 The past decade has brought about a boom in regulatory changes and compliance. Technological innovations have drastically changed the landscape, necessitating a whole new set of standards and guidelines.
The European Union's GDPR is a shining example of tough new legislation coming into play to regulate and control data privacy, bringing numerous data breaches to light and leading to hefty fines for non-compliance worldwide.
Data fragmentation and duplication continues to cause problems for companies that can't account for their information – or that of their clients – and the leniency period is over. Others are set to follow in the EU's footsteps, driving 'a sort of privacy arms race' among countries.
"Organizations must ensure that they continually evaluate their current readiness by knowing where all of their data resides, processing it in compliance with regulations and laws, controlling access to it and making sure it's protected against both internal and external threats," said Raj Rajamani of Cohesity.
What would happen to your deal if your data or sensitive IP got into the wrong hands? What about your business? Your reputation? It doesn't warrant thinking about – so don't.
An external file save doesn't have to mean eternal access
Ansarada's platform gives you the ability to expire rights outside of the data room, so you can give access to third parties but maintain the right to hold on to and take back your most important documentation – even if the files have been saved externally.
What makes our file security different is that we have built it from the ground up. It's designed specifically for the highest level of protection in a transaction, and doesn't rely on third party tools or services as other providers do.
Let bidders temporarily save documents and take them back whenever you like. How? Security controls travel with documents and are verified in real-time every time they are accessed, even from a desktop.
It's the only way to protect what matters most
Regardless of how carefully you check and double check who you are granting access to, mistakes happen. Our platform is powered by an advanced security engine at the backend, leaving only the simplest controls at the front for the safest, most efficient and intuitive experience.
Here's how it works:
Start by creating a team, then set up how you want the documents to act. For example: do you want to allow saving outside of the room, or not? Printing outside of the room? Editing?
Add people into that team, and the document permissions are automatically linked to the person who initially downloaded it.
Every time they click on a file, it pings the data room and checks whether they are still allowed to access that information.
If you have ten people that downloaded a document, and one needs to be excluded, that one person can lose access while it stays active for the other nine.
If, however, you want to expire the document, you can expire it for all ten of those people.
Get extremely granular, down to individual folders and documents per person, with security following that document and any copies of it wherever it goes, or wherever it has been saved.
Use it in alignment with the Bidder Engagement Score – if you can see that someone isn't really engaged but has downloaded documentation, you can put restrictions on their access as a precaution.
This feature is real-time to the second – I demo this to clients live.

You can download a document to your computer as a fake bidder, disable it in the room so it doesn't work, then enable and watch it come back to life immediately."

– Jesse Read, Ansarada Customer Success
Data breaches and heavy fines aren't worth the risk
Share your most sensitive information confidently knowing you've got the ability to remotely self-destruct documents at any point in the transaction. Outside parties can run the financial models they want for proper analysis, while you retain your most important data later on. It's the only way to keep them happy –without compromising on your security.
Get in touch to ask us more about remote file self-destruct or the technology behind our Security360