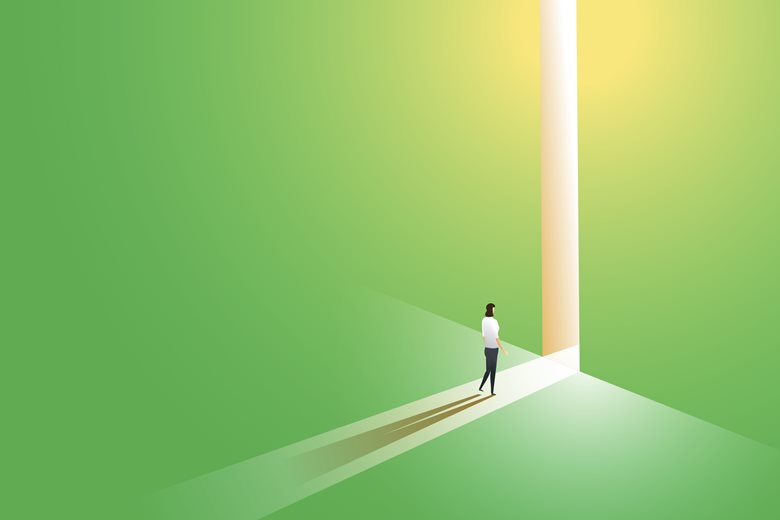 You know what they say about 'when life hands you lemons' – well, in 2021 it's time to make lemonade.
No-one was exempt from the struggles of 2020, but we saw incredible resilience and courage across the globe as communities came together to support one another. Today, vaccines bring a jab of hope and a growing attitude that we can get through anything.
We're seeing not only a bounce back in transactional activity, but a surge in optimism among business leaders and dealmakers as signs point to positive change ahead.
'Almost all our research at KKR tells us that we have entered a new, sustainable business cycle, and though there will inevitably be setbacks along the way, this recovery will continue to present heightened opportunities. However, all have to be willing to approach tomorrow with 'another voice' with which to view the future.'
(
Henry McVey, KKR
)
KKR's 'another voice' is a fitting analogy to the new mindset with which to approach the coming year. While some eagerly await a 'return to normal', even more anticipate a new market landscape where problematic systems and underlying issues can finally be prioritized and addressed.
Indicators point to a huge growth rebound
The benefits of a vaccine, both from a health and a commercial standpoint, and the ongoing tailwind of global government stimulus are set to boost economic growth significantly in 2021.
KKR expects sustained government spending to 'support major initiatives in broadband, education, supply chain resilience, energy transition and climate change, healthcare coverage, and traditional infrastructure' (
KKR
). Many consumers have increased savings due in part to lockdowns and border restrictions and many others have been supported by government stimulus payments, which is likely to lead to a massive increase in consumer spending this year as well.
A glimpse at positive change ahead
Markets reshaped by 'global millennials'
Millennials now make up a huge proportion of the global population. Today, there are more than 800 million millennials in Asia and they make up over a quarter of the US population, exceeding the 75.4 million US baby boomers. This group is made up of tech natives who have grown up in a period of rapid change and development, and they have now reached an age where they are buying houses and dictating consumer spending habits.
Millennials care about a lot more than avocado toast. According to
Deloitte's 2020 Global Millennial Survey
, the pandemic has increased empathy and eagerness among this group to make an impact, reinforcing their desire to help drive positive change in their communities and around the world. "They continue to push for a world in which businesses and governments mirror that same commitment to society, putting people ahead of profits and prioritizing environmental sustainability." (
Deloitte
)
Shifting Government priorities direct stimulus
Millennials aren't the only ones rethinking their priorities. Governments were forced to focus singularly on pandemic recovery this past year, and a host of related issues that were exacerbated by COVID-19, including challenges pertaining to job security, social and economic infrastructure, and broken or depleted supply chains.
Much of this stimulus is likely to continue into 2021 and have a positive knock-on effect toward unemployment relief, small business support, and aid to key sectors including transit systems, education, and healthcare. Supply chain strengthening will continue, creating positive tailwinds in many economies.
The green agenda
The public health crisis brought with it a renewed focus on sustainability. While rising emissions and waste are far from 'new' global problems, companies developing 'solutions that reduce, reuse, and recycle saw unprecedented attention this year' (CBInsights). As health and environmental resilience remains a social priority, momentum in this space will continue to grow.
Both private and public sectors globally are expected to invest heavily in green initiatives. Europe is anticipated to spend
500 billion or more euros
on new climate goals, China's fifth plenum in October saw a
historic commitment to decarbonization
, and Joe Biden has been vocal about pushing his
'green' agenda
once he becomes the 46th President of the United States.
While the focus will undoubtedly be on the transition to clean and renewable energy sources, there will be a plethora of investment opportunities in emerging areas such as energy efficiency, decarbonization, energy conservation and storage, and electric vehicles.
Innovation and digitalization drive growth
If digitization emerged as a key economic driver over the past decade, accelerating growth and facilitating job creation, then in 2020 it went into overdrive. Defined by PWC as 'the mass adoption of connected digital services by consumers, enterprises, and governments', digitization played a significant role keeping us together as we adapted to pandemic life, where remote work became the norm and huge volumes of activity and interaction were forced online.
At its core, innovation is problem solving, and the pandemic was one hell of a problem to solve. Businesses developed all kinds of innovative ways to reach their customers and tech stocks soared. Supported by the rise of the global millennial, these innovations will continue to flourish and reshape markets. The technology sector will remain strong, with investors already showing keen interest in innovations pertaining to health-tech, biotech, fintech, cybersecurity, and many more.
Risk appetite will be worth it
While signs point toward a new business cycle and upward growth, a new mindset will be critical as we pick up the pieces of 2020. No doubt there will continue to be obstacles and uncertainties, but there are undeniable opportunities for businesses and investors alike. And the world might just be a better place for it.
Let's approach 2021 with a new mindset
We see potential in every business - let us help you realize yours. Get in touch to find out how we can help you with your goals in 2021.
Let's chat