5 ways to boost your deal performance with Ansarada Q&A
Business Development Director Joel White gives us a rundown of Ansarada Q&A features, which are built into the data room to keep the process protected from risk of disclosure.
By AnsaradaMon Nov 25 2019Due diligence and dealmaking, Product know how, Q&A and collaboration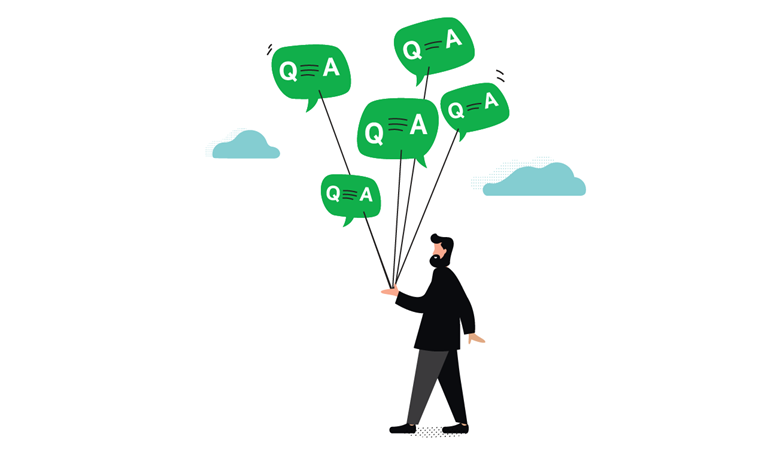 For too long, sensitive due diligence Q&A processes have been conducted outside the data room, which
puts deals at risk
. The irony is that people seek incredibly secure virtual data rooms for their critical information, but then ask and answer questions by emailing each other documents and spreadsheets.
With an in-built Q&A solution, you can automate and speed up the process while getting the peace of mind that the right people (and only the right people) are getting the right information. Here are the top Q&A features to improve your deal performance, according to Business Development Director Joel White.
1. Bulk upload your questions from Excel
Already got a list of questions you need to ask? Bulk upload them directly from Excel to save yourself significant time on manual and admin work.
2. Disclose to all
If it interests one bidder, it will probably interest the others. Ansarada allows you to disclose Q&A to the whole room, removing any identifying details automatically to keep everyone's privacy protected.
3. Use AI for Q&A
Ansarada uses cutting edge AI technology to flag when a new question asked is highly similar to another, saving everyone time on issues that have already been covered and resolved.
4. Personalized and prioritized to-do lists
The default Q&A view sorts by the tasks you need to action right now. Could you imagine trying to manage that via email or spreadsheets?
5. Workflow security
Lock subjects to certain SMEs, so that Q&A flows seamlessly, question by question through your system. Questions move at their own speed, meaning bidders get answers faster, and deals are done quicker too.
Bonus feature: Approval via email
Got a senior that needs to approve something, but they are attached to their iPhone and email (and nothing else)? Use our approve-via-email function to send them a nice big green APPROVE button, and the approval will keep everything flowing in the room - without them needing to learn a new tool or log in to any other system. Everything is tracked and integrated in the back end for a full audit trail.
Learn more about Ansarada Q&A
Book a demo to understand how our Q&A features can boost your deal performance.
Request a demo