How to change your fortune without changing your routine
Our platform now syncs with Dropbox and GoogleDrive so your team can continue to collaborate on the tools they already use
By ansaradaThu Aug 23 2018Innovation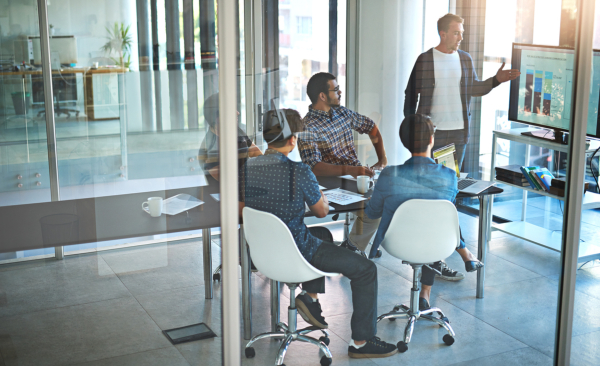 When you're the busy founder of a startup, your all-consuming focus is your company. More specifically, its growth and development.
You're accumulating new software and technology to formalise HR processes, protect customer's data, standardise financial reporting and increase collaboration on documents. These tools might streamline your processes but they don't communicate with each other, leaving massive information silos in their wake.
It's the reason CEOs have less visibility over their business today than ever before.
The average mid-market business wastes over a thousand hours – hundreds of thousands of dollars – every single year. All because information between all these systems is mismanaged and unknown. And it's hardly a surprise – the processes required to keep them all synced and up-to-date are manual, time consuming and tedious. But in an era of over-regulation and massive data breach fines, the risk of not knowing what's really going on beneath the surface of your company is one too great to ignore.
Ignorance is only bliss until something goes wrong
The phrase 'you don't know what you don't know' has never been more relevant than for companies operating in the digital age. With key documents stored across static drives and left largely unchecked, companies are flying blindly, taking unnecessary risks and missing vital opportunities.
Basic tasks like keeping reports up-to-date might seem trivial, but they have serious implications for the business. The consequences of not realising a contract has expired or a signature has been missed can cost companies thousands. An inclusive real-time view of your company's critical data is essential for decision-making, especially when situations can change at the drop of a hat.
We're creatures of habit
"After running a tech company for 13 years, I've noticed that adoption of new innovations and technologies has less to do with the tech and more to do with how much change in behaviour is required from people," said Ansarada CEO, Sam Riley.
Expecting your whole team to use all the different company tools to ensure that every single data point is synced and up-to-date is wildly unrealistic.
It's hard to establish and maintain processes around new technology because people are resistant to change. Learning a new behaviour and incorporating it into your routine requires significant energy and most of us have enough on our plates (CEOs trying to get a startup off the ground certainly do).
The moment all your tools come together in a single place is when one and one can truly connect to three, opening you up to all kinds of new wins and increased potential.
Bring your business back into view
We've recently launched new integrations with Dropbox and GoogleDrive – syncing everything important within your business into a single view – with more to follow later this month.
Connect Ansarada with the software and apps your team already love to use, whether it's your finance reporting system, HR software, or collaborative documents. Information from every department, fully synced, up-to-date, and in one place – with zero change in behaviour for your teams.
Let's say your team is used to collaborating on documents in Google Drive. Once connected to the Ansarada Platform, every update in GDrive will sync automatically within a matter of seconds. All the consolidation and tracking covered, for full visibility, unique insights and a complete understanding of where your business stands.
No gaps, no double ups, no time wasting; just your best path forward, illuminated.