APRA's journey to better governance: key takeaways from outgoing Deputy Chair Helen Rowell
APRA's outgoing Deputy Chair, Helen Rowell, discussed the regulator's transition from a "light touch" to a more aggressive approach, influenced by past financial crises. She emphasized the importance of robust governance, risk management, and a culture of independent review for APRA-regulated SMEs, and pointed to future sector threats. She highlighted the role of Governance, Culture, Remuneration, and Accountability (GCRA) practices in ensuring compliance and fostering a customer-centric culture.
By AnsaradaFri May 19 2023Security and risk management, Governance Risk and Compliance, Environmental Social and Governance, Board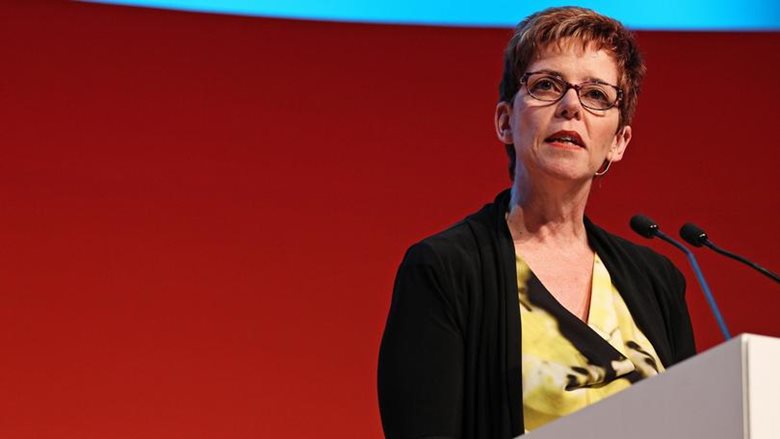 The Australian financial sector has undergone significant changes in recent decades, with a series of landmark events shaping the Australian Prudential Regulation Authority's (APRA) regulatory approach. Today, we unpack the key takeaways from the recent speech by APRA's outgoing Deputy Chair Helen Rowell, offering valuable insights for APRA-regulated SMEs.
Lessons from Past Crises
The Deputy Chair took us through historical events, highlighting past crises in the financial sector, notably the collapse of HIH Insurance. These events served as a stark reminder that failures in governance, risk culture, remuneration or accountability can lead to dire consequences.
Learning from Mistakes, Shaping the Future
APRA's response to these failures triggered a transformative shift from a "light touch" to a "skeptical, questioning, and aggressive" approach. This included significant changes to the capital framework and the introduction of a financial condition report requirement.
The Deputy Chair also underlined future threats to the financial sector, including cyber threats, digital disruption, climate transition, and geopolitical risks. She emphasized the critical role of entity boards in managing these risks prudently.
Key Takeaways for APRA-Regulated SMEs
For SMEs operating under APRA's jurisdiction, the message is clear:
Strong Governance: Establish robust governance and risk management practices. Regularly review and update these practices to reflect changing business environments and emerging risks.

Cultural Change: Foster a culture of independent review and challenge. Encourage different perspectives.

Information Flow: Boards should actively request and use the necessary information for effective risk management.
Embracing GCRA Practices
The Deputy Chair also highlighted the importance of Governance, Culture, Remuneration and Accountability (GCRA) practices. Not only do they ensure compliance, but they also create a customer-centric culture, leading to sustainable outcomes for both businesses and their customers.
Board leadership is pivotal in shaping an organisation's culture, with diversity and inclusion playing a significant role. Diverse boards can make strategic decisions relating to a broader range of issues and better understand and meet the needs of their customer base.
Your Partner in Navigating the Regulatory Landscape: Ansarada GRC
For APRA-regulated SMEs in Australia, adapting to the evolving regulatory landscape can be challenging. But you're not alone. Ansarada GRC, a leading provider of governance, risk and compliance solutions, is your partner in this journey.
Ansarada GRC not only helps businesses meet regulatory requirements but also drives a culture promoting sound governance and risk management practices. Their comprehensive solution streamlines compliance processes, enhances risk management, and improves governance practices. A key feature is the embedded LexisNexis content, which allows you to manage regulatory updates effectively. With the ability to customise regulatory feeds, triage information to the right people, assign responsibility, and mitigate risks, Ansarada GRC offers a comprehensive solution for managing an ever-changing regulatory environment.
Don't wait for a crisis to rethink your approach to governance, risk, and compliance. Contact us today to learn how Ansarada GRC can help your business thrive in the new regulatory landscape.
Are you ready to meet APRA requirements?
TriLine GRC is purpose built to help APRA regulated financial firms. Get in touch with us today to learn more and take the first step.
Book a Demo