Australia joins global M&A bull market
Global mergers & acquisitions are on pace in 2015 to record their highest transactions volume since 2007 with Australian deal activity no exception.
By ansaradaWed Apr 15 2015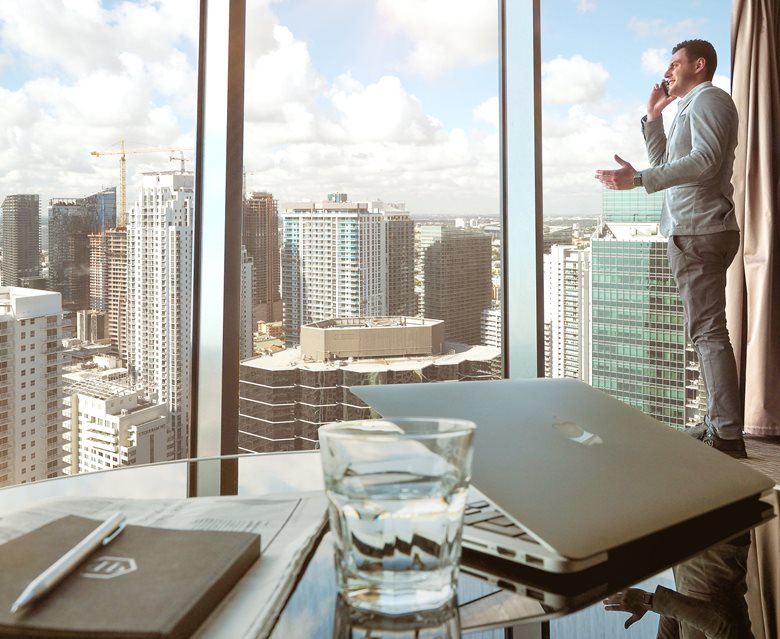 It's a good time to be a mergers and acquisitions advisor in Australia.
M&A down under in the first quarter this year jumped 88 percent from the same period last year to $37.1 billion, according to Thomson Reuters data. The jump in the value of announced Australian deals is part of a global bull market for takeovers. Dealogic says there were $887.1 billion worth of announced M&A transactions worldwide in the first quarter, the highest level since 2007.
"We are currently witnessing a period of confidence in the Australian market and the future outlook for M&A activity looks promising," says Herbert Smith Freehills partner Simon Haddy. "Cross border activity is expected to grow again this year as a result of the bilateral agreements Australia signed with a number of Asian nations including Japan, Korea and China, and the country remains an attractive destination for inbound M&A due to the low dollar and falling commodity prices."
Japan Post's $6.27 billion purchase of transport and logistics company Toll Holdings is the most striking example of Mr Haddy's view that Asian companies are seeking to acquire Australian assets. The Japan Post-Toll deal was the fifth-biggest M&A transaction in the Asia-Pacific region in the first quarter, just ahead of another Australian deal: the $6.25 billion acquisition of General Electric's Australian and New Zealand consumer finance businesses by the U.S. private equity firms Varde Partners, Kohlberg Kravis Roberts and Germany's Deutsche Bank.
The New York Times described the Varde, K.K.R. and Deutsche Bank purchase of the GE businesses as a "rare victory lap for American private equity firms."
In Australia, the New York Times says, citing Dealogic data, that Bain Capital, the Blackstone Group, the Carlyle Group, K.K.R. and TPG Capital have completed just 17 leveraged buyout transactions in total since 2004 worth $12.74 billion. In all, at the end of March, there have been 337 buyout transactions in Australia worth $45.08 billion, according to Dealogic.
In the weeks ahead there will be further opportunities for American private equity firm to buy more of GE's Australian assets.
The Australian Financial Review reports there is "a further A$8 billion in chunky asset sales" by GE following its decision to shrink the size of GE Capital.
GE is not the only one in the months ahead that will engage in "chunky asset sales." New South Wales will sell a 99-year lease, 49 percent stake in its electricity transmission and distribution network assets. Deutsche Bank and UBS, the two investment banks hired to advise the NSW government to advise it on the sale of its electricity assets, are working on garnering expressions of interest from potential bidders in a deal that may fetch as much as $19 billion, according to the Australian Financial Review.
Such huge deals can help propel investment banks and law firms to the top of the M&A league tables, a coveted spot that allows the number one ranked advisor to win plaudits and marketing fuel while leaving rivals dismissive of such measures until the time they reach the top.
In the first quarter some of the biggest names in investment banking and law headed the Bloomberg Australia and New Zealand M&A financial and legal advisory league tables. Macquarie Group, Bank of America Merrill Lynch and UBS were the top three financial merger advisors. Herbert Smith Freehills, Minter Ellison and Allens were the top three legal firms.
Dig a little deeper in the M&A league tables and what's remarkable is that on some of the biggest transactions boutique advisors were hired.
Gresham, the Australian boutique, advised Japan Post on its acquisition of Toll along with Mizuho Securities Japan. Moelis, the eight-year old global M&A boutique whose Australian business is also owned by its Sydney-based staff, advised Varde, K.K.R. and Deutsche Bank on its acquisitions of GE's consumer finance business in Australia and New Zealand along with Citigroup.
Can Gresham, Moelis or another boutique win another big mandate in coming months? Almost certainly. Companies around the world are seeking to bolster profits and margins amid tepid economic growth. In such an environment corporations seek to do M&A to take out competition and bolster their market share, particularly when debt to finance a takeover is cheap. Such companies are looking for the best advisors working at the biggest or smallest firms.
"Debt remains readily available and the pipeline for asset sales continues to expand as a result of both private owners taking advantage of market conditions and the continuation of privatization programs across several Australian jurisdictions," says Herbert Smith Freehills' Simon Haddy.
So hold onto your hats. Australia may continue to grab M&A headlines with the value of its transactions. And that is welcome news for many a banker or lawyer.
Get to know us
Find out why 400,000 dealmakers have trusted the Ansarada platform for their critical outcomes
Get in touch