Medical tech behind booming overseas interest in Australian Healthcare
By ansaradaMon Dec 17 2018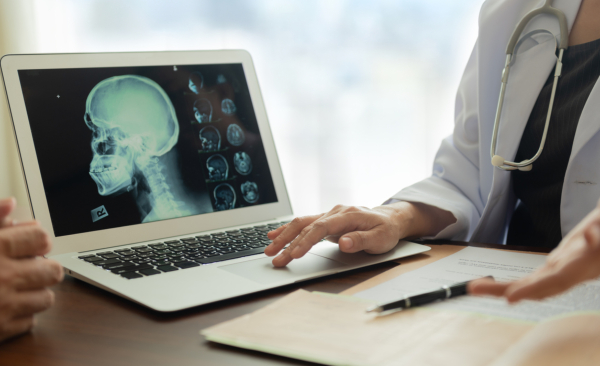 Download the Indicators report here
Our latest quarterly Indicators report shows a massive 704% increase in overseas interest in Australia's Healthcare industry from the previous quarter, largely driven by the US, China and Hong Kong. Australia has a global reputation for top quality healthcare, recently ranking second in the Commonwealth Fund's 2017
report
for 'best health system in the developed world', missing out on the number one spot only to the UK. And even a year ago, the growth in overseas interest in the sector was a fraction of what it is now, showing just a 24% increase vs. the mammoth 704% increase today.
Role of advanced medical tech
Australia's reputation has been solidified in recent years with major advances in medical technologies, including bionics, monitoring devices, and X-Ray technology. Even quantum computing, which has the potential to radically transform healthcare and revolutionise medicine, is one area where Australia remains a world leader. As populations age, these technologies will become increasingly more valuable – and countries like China are paying attention. According to the
AFR
, a new investment fund is looking to bring a range of Australian businesses to China. 'China Resources Life Science Fund has joined forces with Hong Kong-based investment firm State Path Capital', the same group who recently invested $25m in Australian medical device company
Bionic Vision Technologies
. Other countries are following their lead, including the US, with a whopping $33m investment recently into
Lumitron
, an Australian startup revolutionising X-ray technology and exponentially improving the way it functions.
China's interest in Australia
In an article from
Business Insider
, the 'Australian advantage' is one that Chinese investors are familiar with, including 'quality care facilities, strong management systems, and that clean, green and healthy image Australian-branded products have in China'. A recent article in the
Australian Financial Review
cites Julie Hunter, managing director for Health, Education and Government for Institutional Banking and Markets at the Commonwealth Bank. "A recent Australia-China Business Council report examining the implications of China's rebalancing towards consumption and services led growth has forecast that China could claim almost as high a proportion of Australian healthcare-social assistance exports by 2025 as it does Australian mining exports," she said.
Looking forward
We expect to see continued growth in the Australian Healthcare sector, particularly from offshore investors. As health technologies continue to progress at a pace, the likelihood of repeat investments in this space is increasing tenfold.
To learn more about industry trends as they occur, download the Indicators report here.