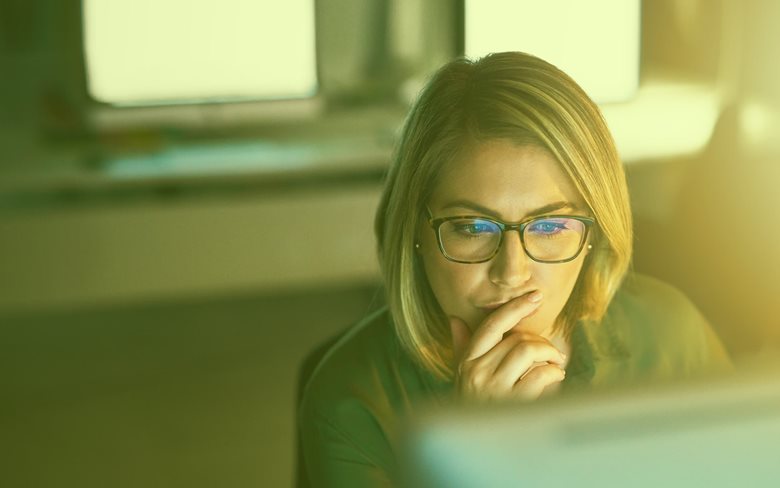 We live in an integrated risk environment. No business risk is a standalone risk.
Take cybersecurity as one example. The past few years have seen a spree of ransomware and cyber-attacks, and the numbers are rising. In a survey released by cybersecurity company
BlueVoyant
, 97% of respondents said they had been negatively impacted by a breach that occurred in their supply chain.
The result is a trickledown impact across all of a business's corporate functions, including vendor management, supply chain continuity and even employee wellbeing – one payroll and staffing company was
unable to pay its workers
on time after their system was crippled by hackers. The initial cybersecurity risk led to a series of related risks; it wasn't just that data was lost, the trust of employees, consumers and shareholders was lost along with it.
Climate change presents us with another huge web of interconnected risks that could have far-reaching implications not just for organizations, but for the entire planet. Water quality, air pollution, energy shortages, climate disasters – the list goes on.
In our hyperconnected world, risks are no longer confined to individual organizations. The interconnectedness of global supply chains means that even seemingly unrelated issues can have a trickledown effect, from concerns over health and safety to the scourge of modern slavery and child labour.
Operating in silos leads to more risk
For modern business leaders, understanding and managing risks is crucial. But too often, risks are being managed in silos using tools like static spreadsheets which are unfit for the job.
Treating each risk on its own prevents organizations from seeing the big picture. They 'can't see the forest for the trees' (or vice versa), but these relationships matter. And the little things matter – the trees and the branches and the leaves.
'The GRC Pundit', expert Michael Rasmussen calls using disparate systems to manage risk processes 'the inevitability of failure'. Spreadsheets and documents require extensive manual handling and input to stay up to date. They quickly fall apart as they
hit the complexity barrier
– the point at which compliance managers spend more time chasing staff and updating the tools instead of carrying out their actual functions. Research shows that up to 80% of staff time can be spent on chasing and managing documents and tasks, rather than addressing risk itself (
GRC 2020
).
Ask yourself if your spreadsheets are up for the job:
Do you know how your different organizational risks are related to each other across the company's operations, processes, and technology?
Can you ensure that you are effectively controlling and reducing risks to achieve your business objectives?
Can you accurately measure how risks affect your business plans, goals, and day-to-day operations?
Are you receiving the necessary information to quickly respond to risk and prevent or reduce losses and non-compliance?
Are you keeping track of important risk indicators across the organization's objectives, systems, processes, and information?
Are you positive you are on top of updated and changing compliance requirements?
Is your company's - and your own - reputation at risk because you can't accurately report on your holistic risk environment and controls?
Operational resilience is essential
In the wake of new regulatory requirements for
Operational Resilience
and
Environmental, Social and Governance (ESG)
reporting, it is becoming more critical than ever for risk and compliance managers to navigate the complexities of the integrated risk environment using purpose-built GRC software.
As we explore
in this article
, operational resilience is no longer optional. As a business, it's crucial to create an operational resilience framework that takes a holistic view of your organization and considers the scope and daily management of all its risks – including existing current risk and potential future risk. This includes factors such as your operations, finances, governance, regulation and compliance, information security, and
ESG impact
, among others.
This is beyond the capability of any spreadsheet. Spreadsheets aren't databases, they aren't dynamic, and they aren't capable of recording updates to meet regulatory audit requirements.
Bridging the gaps: The future of GRC is integrated and agile
To get a comprehensive view of your organization's risk position, you must look at all risks together and understand how they may impact each other and the organization as a whole.
It's critical that you have a system in place to manage and monitor all these risks simultaneously. Crucially, to be able to stay ahead of change, this system needs to be one that allows the rest of the business to engage with it. The easier it is for others to input into a centralized system, such as the ability for non-GRC staff to log events, the easier it becomes to break down silos and support risk managers in their increasingly uphill battle toward resilience.
Ansarada TriLine GRC
is an integrated GRC system that allows you to centralize and manage all your risks, controls, events, metrics, contracts and more in a single place, providing total transparency over the relationships between each of them.
By eliminating risk associated with manual or disparate systems and making it easy for everyone in the organization to play a role, Ansarada TriLine GRC allows for a simplified and standardized approach to meeting all your compliance and risk management requirements.
With the added benefits of digitization, automation and intelligent reporting, you can keep control over your information in simple dashboards and report back to regulators or the Board with confidence.