Readiness: Your biggest risk, your strongest asset
What's scarier – that there might be something serious you don't know about your business? Or...
By ansaradaThu Apr 12 2018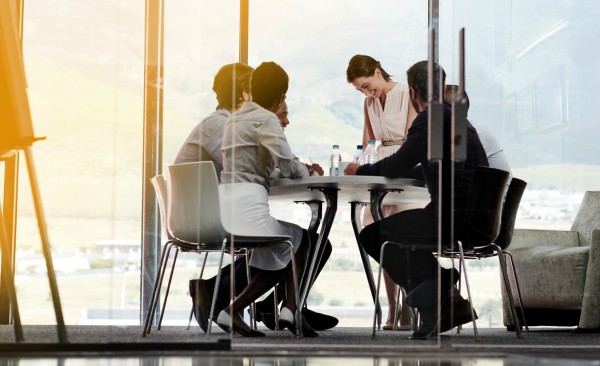 We've spoken a lot recently about the concept of 'readiness', and the significance that being ready has for companies today. So why is it so important? And what are the consequences for businesses who are unaware?

Not being ready is a risk
Companies who don't adopt readiness as a service will ultimately fail to reach their full potential, whether it's potential by way of the highest valuation and sale price on a deal, or potential cost savings through ongoing events like audits.
Or – and even more scary for companies – their potential to stay afloat by being fully aware of and addressing risks, as well as being able to see and take advantage of opportunities.

Readiness should be a state, not a process
Despite the fast pace of business today and the urgency required to stay on top of material risks and opportunities, most companies still operate without the full knowledge of what those risks and opportunities are. They still take an average of 3-9 months just to get ready to present themselves to a third party. That's more than half a year to get a full picture of the state of the company – an absolutely ridiculous length of time when you think about it.
With ever-changing markets, low barriers to entry for newcomers, and the constant threat of disruption, it's puzzling why most companies still treat readiness as a process.
We need to wake up and realize we need to address – with urgency – one of the greatest (if not the greatest) threats your business faces. And that's not having a full picture view of your material risks and opportunities.
Or – not being in a constant state of readiness.

Game time can arrive unexpectedly – even tomorrow
Readiness needs to be constant, to be adopted now and maintained as 'always on' so the full potential of the business can be taken advantage of today and every day. Not just at game time, where the consequences for failure could be catastrophic.
If, on average, companies spend six months to get ready for a material event, isn't that five months too long? Six months to get ready means six months of not knowing. And not knowing your material risks today is probably the biggest risk you have.
Not to mention the other implications of not being ready – distraction and interruption, time taken to get ready when it suddenly becomes urgent, addressing risks before they become critical, opportunities getting lost, efficiency of the Board – the list goes on.

You don't know what you don't know
What's scarier – that there might be something serious you don't know about your business? That it could take you and your team six months to know it? Or worse still, that it could be discovered, not by you, but by a third party at a critical moment?
Don't wait to find out your state of readiness
Start by taking our quiz to find out how ready you are right now.
Request a demo of the Material Information Platform and find out how Ansarada is getting behind readiness as a service to keep businesses and their advisors ready for anything.