No app, no worries: Ansarada Board web view gives Directors easy access across devices
Did you know that you can access Ansarada Board across all your devices? Log in securely online and access your board papers from anywhere you happen to be. 
By AnsaradaThu Oct 07 2021CEO-CFO, Product know how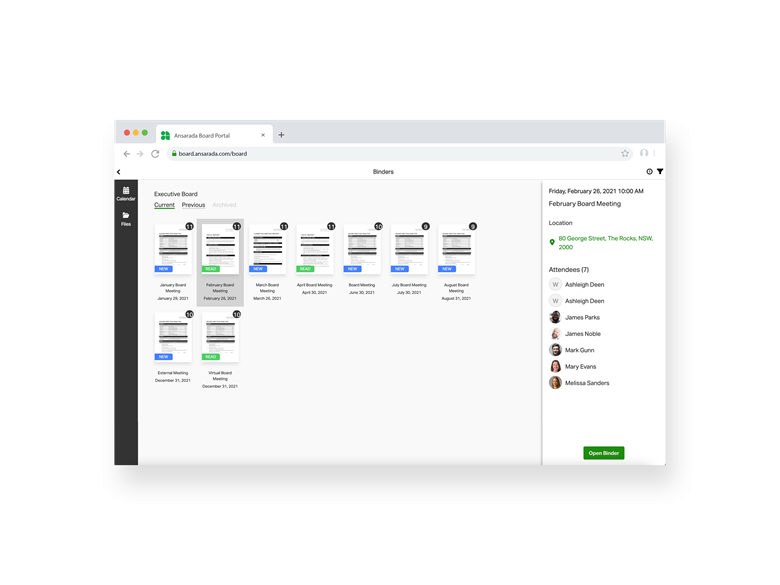 There's a huge amount of pressure on Board directors in their day-to-day. From meetings to management to strategy, there's a lot on their plate - and many of them serve roles on multiple Boards, multiplying the workload.
Being able to get the information they need - when they need it - is critical for ensuring board directors are armed with all the facts to act in the company's best interest. And on the extreme end of the spectrum, ensuring they don't put themselves at risk of legal implications.
When it comes to the right board software, it needs to be secure, user-friendly and most importantly, accessible.
If directors aren't able to access their board papers easily, company secretaries can resort to sharing these sensitive documents using unsecure methods, like email. And we've seen enough mishaps to make us highly against using email for the purposes of secure sharing.
Get your board papers on the go
Ansarada Board enables Directors to log in via a web view to securely access all their board documents and meeting agendas – from anywhere they have WiFi.
A web experience for directors removes the barriers for smart, simple and secure board management. It reduces the time it takes for directors to get to the information they need and allows them to realize maximum value from their board tool from day one.
For company secretaries, web access is equally valuable in reducing the manual work required to get this information to the board. Administrators can see exactly how a meeting binder will look for their directors, so they can ensure everyone has the correct access and documentation. And they simply need to publish once. To double check everyone has the right version of the meeting, they can use the
'View as' function
to see from the director's view - no app download required.
Simple board meeting management
Ansarada Board is a secure online board portal that simplifies board meeting management for stretched directors and company secretaries. Learn more about streamlining your processes and book a demo today.