Capital raising tips from the experts: Claude
By ansaradaThu Sep 06 2018Capital raising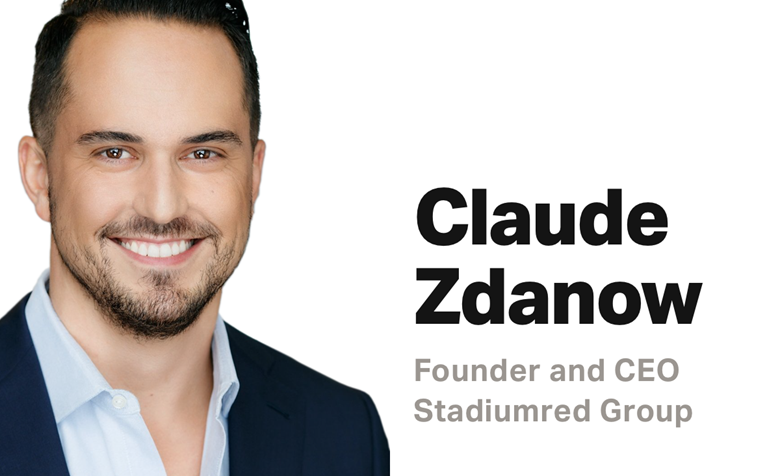 Claude Zdanow is founder and CEO of Stadiumred Group, a global marketing and communications holding company with a rich history in the music business. He'll make up part of our expert panel at our New York Readiness Series event on 27 September.

1. Capital raises can be difficult, especially for first time companies. What advice would you give to companies just starting out today?
My best piece of advice is to stop worrying about valuation and thinking you are the next Facebook. Too many companies get caught up in the game of trying to set their own valuation or assuming they are operating a business with such a huge market opportunity — valuation and deal structure can come down the line. You need also realize that just because you understand the ins and outs of your business doesn't mean an investor will. Most investors invest based on their first instinct, and the details come in the follow-up. You should be able to pitch your business fast, explain how the current climate makes your deal hot right now and create a sense of urgency. No one wants to know you need the money or that you are doing a rolling close. They want to know that the deal is happening — with or without them — and you have to be able to demonstrate that.

2. What traits do you see in entrepreneurs/founders that contribute to successful capital raises?
Confidence and the ability to convey a message quickly and control a room. New founders need to know how to break through the typical investor BS of trying to belittle you in your pitch — that's something I learned from reading the book "Sell Anything" by Oren Klaff. Twice.

3. How do you feel the venture capital market has changed within the past decade? How is it different in different markets such as Silicon Valley, New York and Chicago, for example?
The West Coast tends to invest in big ideas typically and both New York and Chicago are more focused on the numbers. That said, there are exceptions to the rules. But I will say in general, there has been a recent investing shift toward media solving problems around digital saturation, healthcare, cannabis and, of course, AgTech.

4. What industry trends do you think have had the biggest impact on the way startups raise capital?
I think it's less about trends and more about timing and the type of capital. Raising a Series B and above is much different from raising a friends and family-led round, and industry trends can affect these different levels in different ways. For example, when people stopped investing in music after the market crash, it really stayed that way. Raising money in music from traditional sources became very difficult. I think we are seeing the same thing in social startups right now. Trying to raise money for the next social platform is nearly impossible to do.

5. What are some of the most common mistakes startups make during capital raises?
Overvaluing their business or trying to dictate terms when they are doing their first raise. Also, coming off as too desperate to their investors.

6. What sectors are you particularly bullish to invest in, and why?
Right now, we are very focused on media, marketing and marketing tech. We tend to get involved in areas where we can be strategic.
7. Are startups focused on the right financial or growth metrics to grow their company? Which metrics should they focus on in for a successful capital raise?
This depends who you talk to. We prefer profitable, healthy businesses over scaling startups — there is a difference there.
Claude will be sharing his expertise and experience firsthand at our New York Readiness Series event at the end of this month.

Learn more and register for the event here