Capital raising tips from the experts: Euan
By ansaradaThu Oct 04 2018Capital raising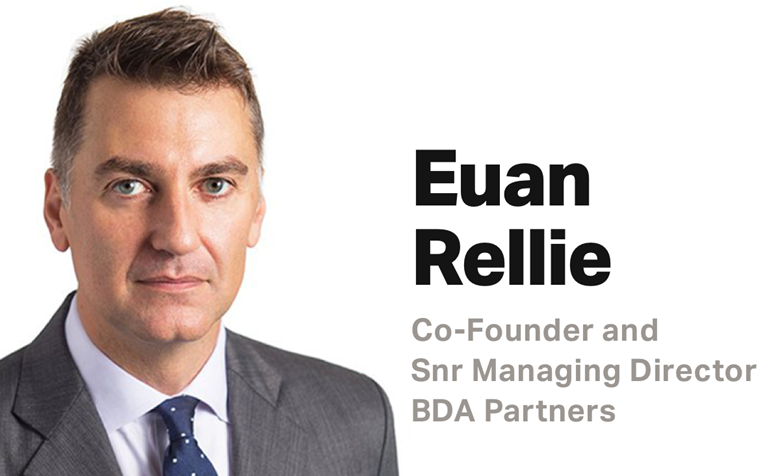 Euan Rellie is co-founder and Senior Managing Director of BDA Partners - a leading Asia-focused investment banking firm based in New York - and President of BDA Advisors Inc, the firm's registered broker-dealer. Euan was on the panel at our recent New York readiness series event to share his expertise and experience raising capital.

1. What's the best piece of advice you have for entrepreneurs/startups looking to raise capital?
The best advice I can give is to be patient, but raise money when you can. Market conditions change, and when a credible party offers you money on good terms, take it. Don't wait until you're desperate.
2. What traits do venture capitalists usually look for in entrepreneurs looking to fundraise?
Well, you needn't be perfect. You must be fully engaged; keen on taking a risk with your own career, income and savings; honest and candid; enthusiastic; and full of ideas and drive. It's so helpful to be a bit different from the rest, so embrace your quirky qualities and don't try to hide them.
3. What are some of the most common mistakes startups make during cap raises?
Often times, startups will exaggerate and spout BS. They try to give answers they think a venture capitalist wants when really, it's the complete opposite.
4. What industry trends do you think have had the biggest impact on the way startups raise capital?
Investors seem to care more about growth than profits. Technology is transforming everything — We have infinite information today, so we need to be smarter and more judicious to process it all. We can all easily see more of the market, so there's less room for copycats and fakes. The markets are hot and flush with cash, so there's a lot of dough being thrown around by venture capitalists, angel investors and institutional investors. Young professionals are becoming more comfortable working for small companies, and startups are more confident and plentiful than ever before.
5. Are there any investment trends you're seeing specific to the New York market?
There's much more interest in women-led businesses and outsider-founders, a willingness to look at targeted niche companies and lots of focus on end users in their twenties. There's also been a sudden, increased interest in fashion tech and consumer fashion services.
6. Tell us one fun fact about yourself.
My dad was a director at Mi6.
About Euan
Since founding BDA Partners in 1996, Mr. Rellie has lived in Singapore, New York and London, and worked in China, Taiwan, Korea, Japan, India and the Middle East. From 1990-1996, he worked for Schroders, the UK investment bank now part of Citigroup, in New York, London and Singapore. He was Head of SE Asia Execution for Schroders Asia-Pacific Regional Advisory Group. His clients have included AgFeed, Axa, CR Bard, Dainippon Ink & Chemical, DuPont, Ecolab, Hanjin, ICICI, Intel, Kraft Foods, Life Technologies, Lubrizol, Materion, Nalco, Pfizer, Philip Morris, Platinum Equity, Sara Lee, Sigma-Aldrich, Tenneco, Terex, ThomsonReuters, and Wockhardt. He was named 2014 North American Investment Banker of the Year and one of the Top 50 Global M&A Dealmakers (by The Global M&A Network), and Dealmaker of the Year in 2012 and 2016 (by The M&A Advisor).