Capital raising tips from the experts: Tessa
By ansaradaThu Sep 13 2018Capital raising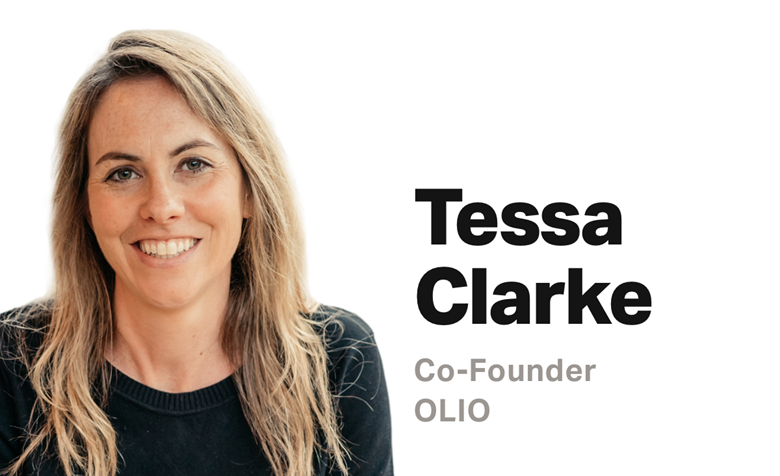 Tessa Clarke
is co-founder & CEO of
OLIO
, a free app which connects users with unwanted food (households or local businesses) with neighbours living nearby who would like it.
 Since launching in January 2016, OLIO has grown to 600,000 users who have together shared over three-quarters of a million portions of food. OLIO has raised 3 rounds of financing totalling $8.2m, the most recent of which was their $6m Series A this summer. More than a quarter of a million items of food have been shared through the app. Some 40 per cent of food items that are posted on the app are requested within the hour, and 86 per cent with a 24-hour period.
Tessa will be one of the guest speakers at our October Readiness Series event in London this October.
1. You have raised $6m in Series A round led by Octopus Ventures - how did you get ready?
We spent the year prior to going to market meeting with prospective investors and finding out where there was a good fit. This meant that when were ready to select a lead investor, we had a short-list of investors where we had well-established relations, so this enabled us to move through the process fairly quickly. Once in the process it was very emotionally intense, and so on a personal level I made sure to carve out some time each day for exercise so that I could try and maintain my sanity!
2. How was Series A different, what was the biggest challenge and how did you tackle it?
Our Series A was different because we went through a clear process to select a lead investor before then filling out the round, and this hadn't happened in quite that way in our previous rounds as Accel had led both times. Our biggest challenge was the same as our previous two rounds – we were extremely early in our monetisation journey, and so for the majority of investors that meant we weren't a good fit. We therefore had to find investors who understood and bought into why we've prioritised growth and engagement to date; and then we had to give great comfort in the clarity of our vision, traction to date and ability to execute quickly and effectively.
3. What traits are you looking for in investors when fundraising?
At a very minimum they need to be mission aligned, but ideally – like us – they need to be mission obsessed! Several of our investors are active users of the app and so they understand at a very granular level the problem we're solving, the experience we're providing and our full potential. We're also looking for investors who share our enormous ambitions and who recognise that whilst the destination is clear, our journey to get there will likely be long with many twists and turns along the way. Chemistry is also extremely important to us, as we're very aware that we're entering a long term relationship and so we need to communicate well and enjoy working together. Finally, each investor brings something unique to the table in addition to their capital – whether it be their network, experience scaling similar organisations, or functional expertise.
4. How did you approach investors, what was your strategy?
We had a two-pronged approach. The first was a very thorough 'bottoms-up' desk based exercise where we created a spreadsheet of all relevant Series A investors in the UK & Europe and ranked them according to likely fit. We then used that to inform the basis of a prioritised outreach utilising our existing networks and investors. The second approach was following the "spider's web" of our own broader business network; and ensuring that we asked every investor we met for onward introductions – that helped uncover investors who we would never have been able to identify from a desk based approach alone. We didn't do any cold approaches as everything we had been told said that that is not an effective method.
5. Looking back, is there something you would have done differently?
It would have been ideal to have been able to confirm the *exact* amount of commitment from each of our existing investors prior to going to market, however for a variety of reasons this wasn't possible, and so towards the end it was a bit of a balancing act trying to optimise for everybody!
6. Do you foresee any challenges in raising capital for OLIO in future? How are you looking to ward off those challenges?
Even at our next raise, we will still be relatively early in our monetisation journey. And so once again we will be looking for investors who are focused more on the size of the opportunity, our ambition and our traction. We're therefore considering doing our next raise from the USA where more investors are likely to be aligned to this approach than in Europe.
7. OLIO is more than just an online digital platform, some even call it Tinder for leftovers. Beside tackling the problem of food waste, OLIO is changing offline consumer behaviour, creating connections and forming sharing communities. Are you planning to develop this concept further, maybe add certain features, expand into other areas?
You're absolutely right that at its heart OLIO is all about connecting local communities, in real life – and that's where the magic happens! Our vision is of a world of billions of OLIOers who are connecting daily to share the world's most precious resources. We clearly have a long way to go to achieve that, and so there will be significant developments in both the product and our geographic reach in the coming years, so watch this space
About Tessa
A digital native NED and CEO/Managing Director, Tessa thrives in challenging environments, and has a strong track record of driving change. She uses excellent strategic ability to get alignment around a vision, and combines this with a collaborative but firm approach to inspire cross functional teams to deliver. Not afraid to challenge the status quo. Experience includes startups, digital transformation, managing for high growth, global expansion, turnaround, acquisition and integration. Worked in both B2C and B2B across retail, media, events, and financial services, in the UK and globally. Passionate about sustainability, the circular economy and zero waste. A strong proponent of businesses that combine profit with purpose.
Register for the London Readiness Series event on 2 October here.