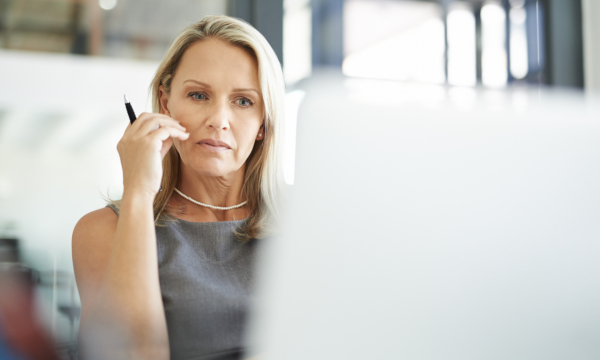 Feeling pessimistic about global economic growth this year? You're not alone.
PwC's 22nd annual CEO outlook survey shows that pessimism among global CEOs has risen dramatically, with nearly a third of business leaders believing that growth will decline over the course of 2019 – six times as many as recorded in last year's survey.
The significant dip comes off the back of record high levels of optimism in 2018.
"With the rise of trade tension and protectionism it stands to reason that confidence is waning," said Bob Moritz, global chairman at PwC.
When it comes to predicting the future, CEOs' forecasts are worth heeding. After analysing their survey results as far back as 1997, PwC showed there is 'a strong correlation between chief executives' expectations for their own organisations' revenue growth and actual global GDP growth the following year'.
The predictive power of CEOs, then, 'should be considered a leading indicator of the direction of the global economy'.
A toll on 2018 global M&A activity
According to Mergermarket's Global Trend report, the number of M&A deals in 2018 dropped for the first time since 2010, after rising steadily for nearly a decade.
"With so many market-moving factors fluctuating throughout the year, M&As have understandably had a somewhat ambivalent 2018," said Elizabeth Lim, research editor for Mergermarket. "Intensifying trade tensions, political instability and increased regulatory scrutiny took their toll over the year."
With confidence at a record low and M&A deal figures on the decline, CEOs are uncomfortably figuring out how to adjust their strategies. How can companies survive – and thrive – in an era of uncertainty?
Global trade policy: The biggest economic threat?
The US and China are two of the world's most important deal making partners, but with ongoing trade issues between the two unresolved, many CEOs are hesitant to look toward cross-border transactions. Not to mention Brexit and Europe's ongoing tentative situation.
While geopolitical tension and uncertainty are undoubtedly going to continue into 2019, companies can't just hold fire on their M&A and other corporate strategies. CEOs need to find the confidence to continue making decisions that will drive their businesses forward, despite the uncertainty of the current climate.
The world economy exists in a state of fluctuation between chaos and progress, but I believe that digital transformation and disruption present overwhelmingly great opportunities.
Masayoshi Son, Chairman and CEO, SoftBank Group Corp
Get your confidence back
Those who are fully prepared in advance for any potential downturn or disruption are the ones who stand to gain everything. Early movers will see the changing environment as an opportunity to improve processes and reshape business practices to the benefit of all.
Any risks or gaps that could break your company will be multiplied tenfold by disruption, which is why it's so critical they are addressed early. Organisations that are not on top of these – those who aren't set up to track critical information and activity at the levels of accuracy that will be demanded – will soon be under tremendous pressure.
For complete confidence, you'll need to:
Take control of your business, with full knowledge of all your material information

Act on risks and opportunities now, before they can impact your business with catastrophic results

Focus on improvement that will drive future success – not reactive risk management in the present
Readiness is the only solution to tackling risks, seizing opportunities and adapting to widespread industry change. And that 'moment' of readiness, where your business is in the best shape it has ever been, can be a constant state and not a one-off situation. That means confidence in every single critical decision.
Find out how we're driving confidence for every business, in every critical decision, so you're always ready to act. Request a demo of Ansarada's platform.