Where to start: Select your deal plan
Choose your pricing plan by answering a few quick questions from veteran Business Development Director Joel White
By ansaradaFri Nov 08 2019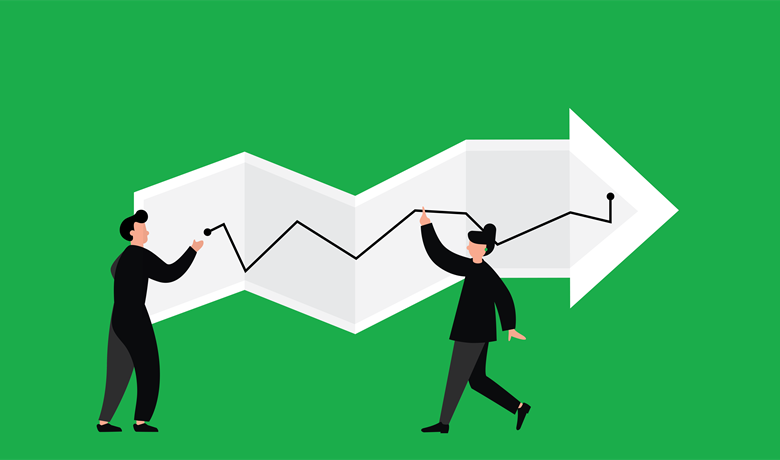 Every plan we have comes with unlimited data. That's because, over more than 35,000 transactions, we've learned you can't control data in a deal. It's difficult to predict the amount of data you'll be using in the form of files and megabytes, and if the bidder decides to ask for more, it's important to be able to add in more upon request. It's also incredibly challenging to guess how long the duration of the deal will end up being from the outset.
There's one thing you can control – how many people are on your team during this deal. That's why our new per-user pricing gives you the most flexibility and control over costs during a project or transaction.
To understand how you'll choose your pricing plan, ask yourself the following.
1) How many people on your side will need access to the room?
How many team members will there be on your side of the fence? You don't need to worry about the buy-side – they could bring in 1000 people and it still wouldn't impact costs.
Gate your plan around the core number of people in your team. If you have a director who just wants to peek in at the beginning, or a subject matter expert who will only be there for the short term, you can opt to disable unused licenses to avoid buying them a license for the full period.
As soon as they are done, their license is available for use by the next person; it's all part of the natural ebb and flow of the deal, which is exactly why the model works this way.
2) Will you have at least 5, 10 or 15 core users?
All our rates are published on our website, but what you might not know is that there are discounts for packs of users.
5 user pack: 20% off

10 user pack: 33% off

15 user pack: 40% off

Prior to per-user pricing, people used to get locked into packs of 6 or 15 licenses, which wasn't flexible enough to suit the nature of transactions. With these bundles, you're not locked in; whatever pack you choose, it's only relevant to that pack itself. The next license is just a single license as per the website rates - 16 people is just 1 extra person on a 15 pack.
3) Do you think you can get 5 months of use out of the room?
Our pricing is built around cost certainty. When we determined the average deal length was 9.6 months, we decided that if you could imagine a world where you could use your room for 5 months, you could have the rest of the year for free.
We heard from customers that starting to use a data room when the transaction commenced was a real disadvantage. They wanted to be able to start earlier at a low cost and scale as the event started - or the client mandate was received.
If your project is likely to go for at least 5 months, we recommend you go annual. It costs the same price as a 6month plan (paid month-to-month), but you get the rest of the year as a safety net.
As an advisor, that saves you from some difficult conversations. Nobody likes to tell a client upfront that this project has the potential to run for 10 months or longer. Historically, people have chosen 3 or 6 months feeling like they don't have a choice.
Make it simple – if you are likely to go for 5 months, get covered for the rest of the 12 months without additional cost. You can stand in front of your client and say, hand on heart, that's exactly what you'll pay. And we get to work with you on the next project.
4) What type of features are you looking for?
We offer three levels of features: 90, 180 and 360-degree plans. Look at the plans and features
here
.
If you're a large company looking to implement the full suite of Ansarada features to achieve a state of readiness all year round or to execute an extremely high-stakes transaction where that additional level of security is required, you will likely want the 360 plan.
A transactional company with a focus on targeted acquisitions would likely be able to double their efficiency in acquiring at scale using scorecards, which are included on all plans. However, if you're a deal advisor focusing on the sell-side and your main business is M&A, the 180 plan is the ideal place to start in most cases.
Perhaps you're an advisor working with a client who is simply looking for the next step up from basic file storage lacking the smarts, security and control of a data room. They are starting out in the growth stage where they need to share in a secure environment; the 90 plan is ideal for them.
5) Do have a long lead time before you go live to bidders?
If so, start on a 90 and upgrade to a 180 plan to reduce overall costs - only pay for what you're using when you use it.
Prepare on a 90-degree plan, then switch to a 180 when you go live and need those more complex data room features. The superior preparation platform Ansarada has built is the same on any plan, and the cost of the upgrade is only applied to the rest of the contract; this flexibility of turning on features at the moment you need them ends up costing you considerably less.
6) Do you have an idea of your data room usage per year?
If your job has you preparing for and executing multiple transactions in a year, there's a strong incentive for you to plan out your data room usage and bundle those together for savings.
The cost of a second data room on an annual contract is the same as the cost of two licenses on that plan, which is a substantial discount if you know that you're planning on using 3-4 rooms per year, for example. This is another good reason to go with the annual contract in the first place.
Total control over your deal
Since 2005, we've been seeking a fee model that enables flexibility, but also gives you complete control and visibility over your deal. Costs associated with legacy data rooms cause the majority of advisors & clients to overpay for their deal, which isn't good for anyone.
We've worked with subscription pricing for over a year and the resounding market feedback has been fantastic. We've ended bill shock, enabled unlimited guests and information, and transformed the way data rooms are used.
*Please note that the process works differently for tender transactions. Get in touch with our Sales team for more information.
Ask us what plan is right for your deal
Get in touch for a quote today
Get a quote