Dealmaker perspectives: Natasha Davidson
With a career that has spanned twenty years in M&A, capital markets and corporate litigation, Natasha Davidson is Group General Counsel for Ansarada. Her experience and expertise in this area are unrivalled, which made her a prime candidate for our dealmaker perspectives series.
By ansaradaTue Jul 30 2019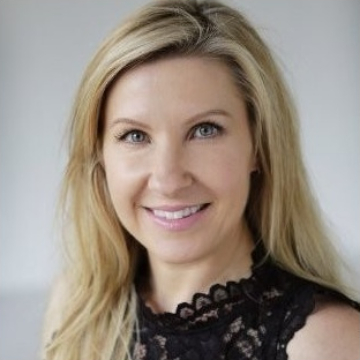 What's the biggest productivity drain you see in dealmaking?
Let's define it first. Productivity is effectiveness. Effective dealmaking minimizes market and execution risk and optimizes deal outcomes. Productivity underwrites strategy and informs its success.

The market is now able to access sophisticated and trained technology to amplify productivity. While that technology continues to evolve, the biggest productivity drain would be to not proactively engage and harness technology in dealmaking. It is now trained to assemble information, design deal requirements, report on bidder engagement and manage workflow.

A business reliant on manual processing or stale and unsecure file folders used for data storage and migration will make material information more challenging to locate, more challenging to verify and more challenging to authentically share in the dealmaking process.

Do you think people prepare for their next outcome soon enough / too late / too early?
It depends on the protagonists. Those resident in the slipstream of dealmaking understand the execution process and its peculiar dynamics. They understand the variables and how to navigate them. However, others may approach the process more optimistically or with less experience, which impacts their level of preparedness. This becomes more problematic when the diligence process starts in earnest with pressures on documentation and Q&A.

Healthy deal preparation correlates with improved engagement, operational streamlining and optimal positioning. Anticipated costs associated with deal preparation can produce a reticence for companies to mandate advisors 'too early'. However, by accessing smart technology, a company may effectively marshal its own information required for diligence, organize its internal deal team within workflow streams, have improved command of its messaging and positioning, and introduce its advisors at a time when they can have the benefit of that preparation focused more productively on the outcome of the deal, rather than on administering the process.

What's your favourite feature at Ansarada?
The Pathways. The Pathways are designed to navigate different corporate actions from initial public offerings, regulatory compliance, asset management and managing litigation. They are diverse and content rich. We work with market experts to design the Pathways and offer them to our customers. The Pathways support operational simplicity and may be customized to incorporate any bespoke internal requirements our customers may have. Our customers may build their own internal library of Pathways, so that the manner in which they perform corporate actions and requirements are well-telegraphed throughout their company and to their advisors.

Bio
Natasha is a Group Executive who identifies herself as a strategist that happens to be an attorney. She practised law at King & Wood Mallesons before joining investment banking as both an attorney and a banker. She has served as President of the Financial Markets Association, Capital Raising Chapter, propelling reform of our capital markets throughout the global financial crisis. She lectures in the global financial crisis and markets.
Join the 400,000 dealmakers who have maximized value on their transactions.