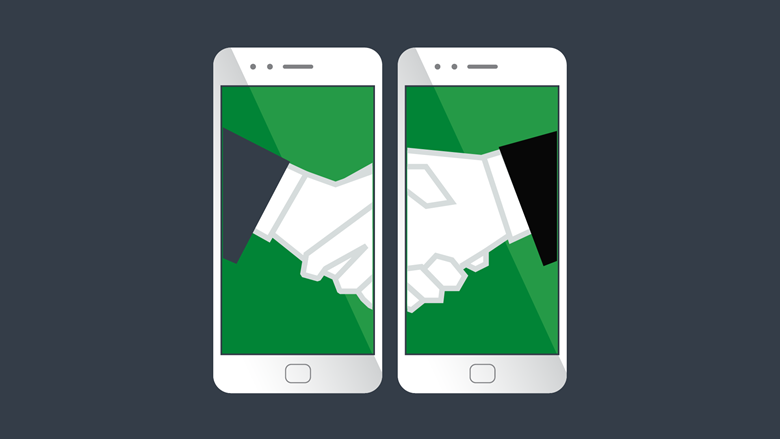 Historically, M&A has been considered 'a big deal', if you'll pardon the pun.
M&A transactions are often viewed as special, once-or-twice-in-a-lifetime events in a company's lifecycle. This can be especially true for founders or business leaders who may be inexperienced or wrapped up in business as usual.
The reality is: M&A is set to become a much more common part of a company's lifecycle and growth trajectory. As business strategies shift – and shift faster than ever – companies will need to acquire and dispose of assets in accordance with increasingly dynamic strategies.
M&A transactions that can support agile go-to-market strategies will become part of the regular year in, year out cycle of activity – and not just for large organizations. The gap between those growing organically via marketing and those 'buying' for new skills and resources is widening. But for companies to reap the benefits, M&A has to get easier.
Swipe right for your perfect deal
Can you imagine trying to run a company these days without a digital marketing strategy? You need to use the same tools and operate in the same space others are playing in – or be left behind. In much the same way, M&A will soon become a standard issue tool to scale for growth and achieve strategic outcomes.
But for it to become 'easy' enough for common and regular use, it's going to need to become more like Tinder. While 'easier, quicker and cheaper' might have very different implications in the dating world, the idea of using technology to find your match applies equally to M&A.
Consider setting up your profile with a goal of buying for digital transformation: 'Business seeking early-stage tech companies in Australia.' From there, it's a matter of swiping left or right on the terms of the deal. AI technologies already allow for the rapid review of documents and terms – applied to matchmaking, these same technologies will allow companies to decide very quickly if they want to be involved in a deal together.
Due diligence and dating already
have a lot in common
. The right technologies are primed to help you find your match, build stronger relationships and uncover any red flags faster - so you can successfully close a deal that is beneficial to both parties. Wink.
Making M&A easy
At Ansarada, we're all too familiar with the process. Through facilitating more than 24,000 deals, we've learned that the execution of transactions in the past has been too expensive, too hard, too manual and it takes far too long. That's why we've expanded our Virtual Data Room into a full lifecycle
Deals platform
– to make end-to-end deal execution quicker, easier, and cheaper in a secure, centralized environment.
By digitizing processes starting from the earliest stages of deal strategy, marketing and preparation with purpose-built tools like
Deal Workflow
, M&A strategies can be executed faster and at a significantly lower cost to advisors and their clients.
By bringing the barrier to entry for M&A down, we'll end up with a more competitive and commercial M&A environment because more companies will be able to participate. With M&A levels already booming, we're only going to see more activity as the technology facilitates the fastest, safest and cheapest process.