Experts divided on severity of upcoming insolvency boom
Global government support measures have given struggling businesses a lifeline, but it's the prepared companies that will stay afloat once these come to an end.
By AnsaradaThu Jan 21 2021Debt raising / restructuring, Industry news and trends, CEO-CFO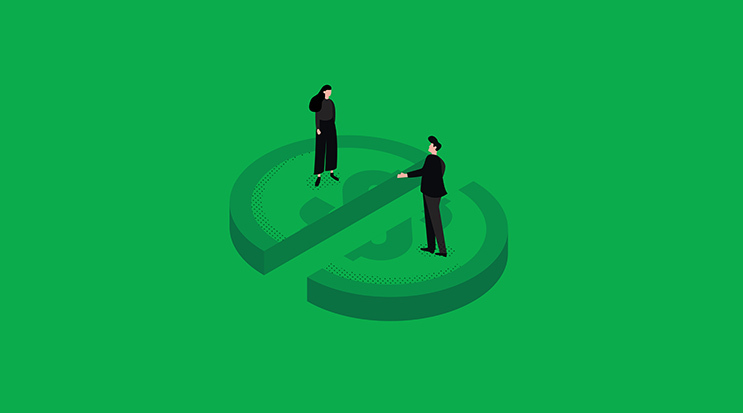 The Australian Federal Government's safe harbour provisions ended officially on 31 December 2020. From the first of January, directors can now face penalties for insolvent trading, penalties which were suspended at the peak of the COVID-19 crisis.
With restrictions and lockdowns continuing to impact many Australian employers, the real test of business survival will be when support measures, such as the JobKeeper scheme and mortgage deferrals, end in March.
Support measures too accessible?
Some insolvency specialists
believe that the support measures have been stringing along 'zombie' businesses, who were at risk of insolvency even before the pandemic. Some evidence to this point is ASIC data that shows insolvencies in 2020 were tracking at nearly half of 2019 levels.
Australian Small Business and Family Enterprise Ombudsman Kate Carnell supports the temporary relief for financially distressed businesses, but notes that as a result,
'zombie' businesses will also be kept 'artificially afloat'.
While this may have delayed a wave of insolvencies, it also demonstrates that government stimulus may be keeping some businesses on life support that 'have not been viable for some time'.
This blanket financial hardship protection is debated, with the question of whether this support should only be available to businesses who have directly suffered as a result of the pandemic – and not those that are simply poorly managed.
Some are optimistic
Experts from Deloitte
believe that the winding down of support measures will not be as threatening as initially believed, due in part to the strength of the Australian job market. December labour force figures show a 6.7% rate in unemployment, compared to 7.5% in June.
Australian Restructuring Insolvency & Turnaround Association chief executive John Winter had initially suggested that about 10% of small businesses would close their doors – about 240,000 in total. But the fact that wage subsidy scheme JobKeeper has been incrementally decreased since October 2020 means that the hit won't likely be as severe. His estimate today is a fraction of the above; approximately
24,000 that will be affected by mid-next year
.
Support measures around the globe
In the United States, the Coronavirus Aid, Relief, and Economic Security Act (CARES Act) and the Small Business Reorganization Act of 2019 (SBRA) has provided lenient options for companies considering Chapter 11 bankruptcy. However, many of the key benefits are set to end on 27 March 2021. Unless these are extended, the flexibility they offer Directors to operate while insolvent will ultimately have to result in a more formal outcome. This puts the US in a similar position to Australia, poised for a possible wave of insolvencies mid 2021.
In Europe, the
Temporary Framework for State Aid Measures
was implemented to assist European businesses with access to liquidity and financial support. Under this framework, aid is provided in the form of direct grants, tax advantages, loan guarantees and subsidized interest rates for loans. The Temporary Framework was initially set to be in place until the end of December 2020, but has been extended to 30 June 2021, with further assessment to be completed at that time.
The extension of these support measures shows the European Commission's preparedness to continue supporting businesses through the long-term consequences of the pandemic. In the last 8 months, they have
approved over 250 separate measures
, including a 6 billion euro injection to the recapitalisation of Germany's largest airline, Deutsche Lufthansa AG.
While these measures are likely to delay a wave of European insolvencies, some are questioning whether this approach is too lenient, and if it signifies a
permanent relaxation in state aid control
.
Get your accounts in order
Business owners must take the time now to undertake a rigorous examination of their debt, capital and operations, and seek advice from a professional financial advisor. While bankruptcy may be viewed as a last resort, many companies can find a successful alternative with a restructure that could put them in a stronger financial position.
Ultimately, business leaders must have a plan in place for recovery and eventual growth.
Ansarada offers
digitized Pathways
to guide the process from start to finish, so you can get full visibility over your information and a clear picture of business health. These include Pathways to Financial Survival, Emergency Capital Raise, and Review & Management: Capital, Debt, and Operations.
Ask us which Pathway would be best suited for your business and situation
.
Turn the ship around
Download our practical guide to corporate restructuring and turnarounds to understand the best way to move forward with confidence. If your business is in danger of becoming insolvent, it's critical that you restructure while there's time to reach a positive outcome.