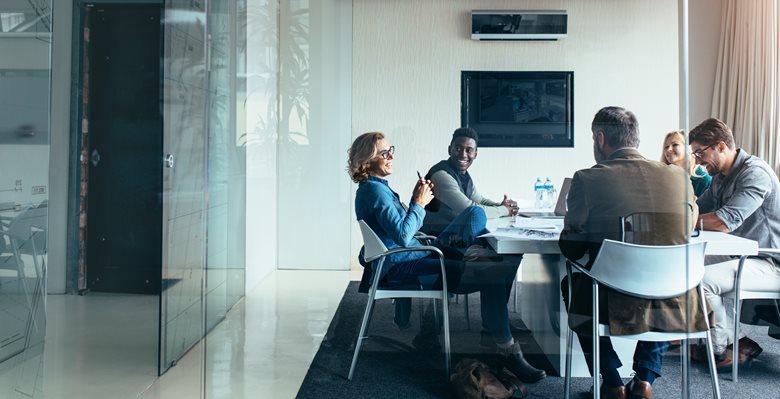 Raising capital is a crucial endeavour for businesses looking to scale up or navigate through uncertain times. While the process can seem daunting, taking the right steps and being well-prepared will boost your chances of a successful raise and a strong valuation.
In this article, we'll walk you through the critical questions to ask yourself to feel confident raising capital. And we'll show you the real-life stories of two C-suite execs who nailed the process while simultaneously running their high-growth businesses.
1. Do you know your business inside-out, including where you stand on sustainability initiatives?
Before embarking on the capital raise journey, you need to thoroughly understand your business – its strengths, weaknesses, performance metrics, and future growth potential. Knowing your business inside and out will instill confidence in potential investors and help you address their queries effectively.
In today's investment landscape, sustainability is no longer optional; it's a fundamental requirement. Environmental, Social, and Governance (ESG) factors play a pivotal role in determining where investors choose to allocate their funds. 93% of global institutional investors actively consider ESG and sustainability in their investment decisions, with 17% considering it a critical factor (
Business Green
).
Businesses seeking funding need to prove a genuine commitment to these principles in their day-to-day operations. Investors are increasingly using ESG metrics to evaluate businesses, and your company will be no exception.
Take the time to understand the specific criteria that investors will use to evaluate and score your sustainability efforts. For example, have you completed a
Materiality Assessment
to understand the business's critical ESG issues from a stakeholder perspective? Not only will this help with your raise in the short term, but it will set you up for a clear sustainability journey moving forward so you can increase long-term value and positive impact. Learn more about how Ansarada can help you maximize your raise through sustainability in
three simple steps
.
2. Are you following the simplest proven path to a successful capital raise?
"When you think about raising capital there's a lot going on at once," said James Hedrick, Co-founder and Chief Product Officer of Azul 3D, a high-growth 3D printing company. "When your startup is our size, we're not stopping our day jobs to raise capital and so you just feel absolute chaos going on with it."
To simplify the process and bring order to the chaos to allow them to maintain business as usual, James and the team used the Ansarada Deals platform for their latest raise.
Ansarada's
modern capital raise template
allows you to start preparing for your raise for free while benefiting from our suite of advanced Data Room & deal tools, like Workflow project management and secure file sharing.
The template, built off the learnings of over 35,000 prior transactions, prepares you for investment with a winning document structure. As soon as you open your free Data Room, you'll get instant access to the structure, documentation, and investor requirements in an easy-to-follow digitized template. This includes essential sustainability information that investors will want you to disclose.
Streamline the capital raise process by organizing your documentation in a clear-cut structure, designed to present your business in its best light to investors – digestible, in great shape, and ready for disclosure.
Learn more about Ansarada's modern capital raise template here
.

3. Can you be confident your documents are secure when raising capital?

During the capital raise process, companies handle a vast amount of confidential information. The risk of accidental disclosure – whether through human error, lack of cybersecurity awareness or data breach – can result in severe consequences, including reputational damage, legal liabilities, and financial losses.

Ansarada's platform is ISO27001:2022 certified so you can be confident that your data won't ever be compromised. Security is easy to set up and can be applied down to the most granular permissions. With features like remote document self-destruct, no matter where it is or who the document has been saved by, once you hit destruct, the document will no longer be accessible.

Chris Combs is one of the founders of LinkSquares, a tech company that has been at the forefront of AI-powered contract and legal document analytics since 2015. LinkSquares has used Ansarada's deal technology platform for their last two capital raises, securing $100 million in their latest Series C round.

"For us, being able to work with one of our close partners in Ansarada to bring more order into the process and be able to communicate all the documents and key information that the investors needed," said Chris. "Security was the number one priority for both of our businesses and being able to work together to get the key information to each investor as they needed it and know that it was in a secure, cloud-based platform that was easily accessible but also had that high level of security, which is something paramount to us as a business – it was great to be able to work with a partner that shares that same vision."




4. Can your raise be executed from end to end in a single platform?

When Azul 3D was searching for a Data Room, one of their key requirements was the ability to run their raise from end-to-end within a single platform – one that could flexibly adapt to their needs.

"When you think about going through the Venture Capital community, going through a fundraising, everyone's coming in at different stages," said James.

"It was when we were looking around for a data room that Ansarada came out as one of the top recommended ones because of the ability for us to go through all the different stages. From when we're doing a small 10-million-dollar round, to when we're going to become a unicorn down the road, we don't have to change platforms – we have something we can grow into and can grow with us."

By centralizing all activity within a single platform, Azul 3D has been able to securely unlock new efficiencies, such as streamlining the Q&A process.

"Every group that we're talking to wants and has different questions. Some groups go under NDA, some groups don't, so being able to quickly switch what everyone sees and not worry about accidentally showing the wrong things is something that's critical to me. That's been very helpful simplifying my life as we go through these raises – one less thing on the plate," said James.

Raising capital while running your business requires a strategic approach and thorough preparation. By asking yourself these questions, you can navigate the capital raise journey with confidence, increasing your chances of securing the funding necessary for your business's growth and success.
Start preparing for your raise for free today
Start preparing your information and metrics long before engaging with investors, and make sure all your agreements are in great shape and ready for disclosure in a clear and digestible structure. Get started quickly with Ansarada's modern capital raise template and build momentum for your best chance of a swift and successful raise.

Start now for free