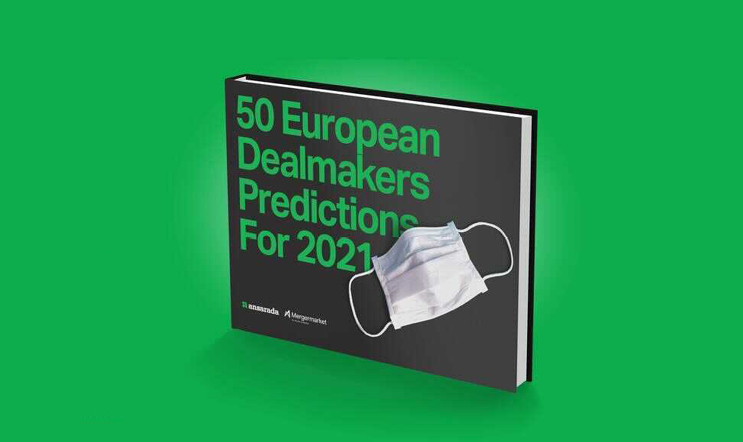 1. Prepare for the M&A rebound

Much of 2020 was spent steadying the ship by seeking liquidity and cost efficiencies. Companies should now be gearing up for an increase in appetite for M&A. Those seeking acquisitions should already be approaching senior management with deal proposals ahead of the competition. Similarly, businesses wishing to divest to hone their strategies should be prepping the marketing of these assets to build interest well ahead of time.

2. Distressed M&A to rise as stimulus expires

With the expected winding down of stimulus in the short to medium term, there will almost certainly be a rise in distressed activity in the latter half of 2021, concentrated in the leisure, travel and consumer discretionary sectors. Understanding the underlying value in these vulnerable, higher-risk companies will be especially crucial for acquirers to meet their cost of capital.

3. Expect volatility but don't be deterred by it

The biggest challenge to dealmaking will be market turbulence and a less than certain economic outlook. Accepting this and pre-empting it by developing robust case scenarios based on solid KPIs can help bidders understand when to stay at the negotiating table or walk away. Data governance is critical in making these decisions.

4. Use technology to improve insights and successful outcomes

Digital tools were already being embedded in M&A processes prior to 2020. This existing trend will be accelerated by the pandemic. Data insights are making due diligence processes more incisive than ever before and buyers will be increasingly exploring the adoption of technology in the diligence of assets and negotiating processes.

5. Preparation is critical

We have long held that preparation is a fundamental ingredient of a successful sale process. Not only does early engagement demonstrate a willingness to transact and put less pressure on the deal target, it also gives bidders time to build a robust investment thesis and smart bidding limits. Ultimately deal prep affords a bidder more time to identify value.

However, companies should not wait for an imminent M&A situation to get their data governance in order. Understanding the inner workings of a business ultimately improves management decisions and performance. The time to act on this is now.

Stay at the forefront of governance and transaction trends
Download our full report with Mergermarket for the first in our global perspectives series, with interviews and predictions from leading European dealmakers.
Download the report