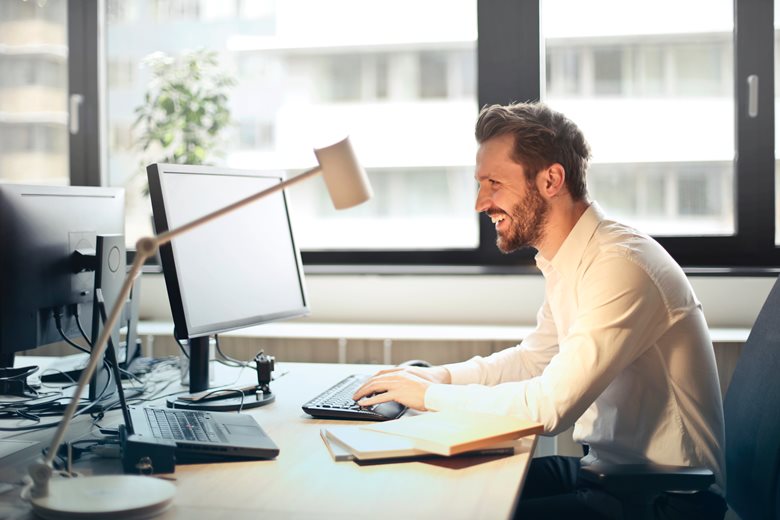 Mr Colado and Intralinks are intent on reclaiming their mantle as the top provider of merger and acquisition (M&A) data rooms down under. After enjoying a virtual monopoly on Australian M&A data rooms a decade ago, Intralinks' market share has plunged after Sydney-based startup, Ansarada began providing a competing service in 2005.
Ansarada, whose headquarters is a renovated warehouse overlooking the Sydney Opera House, now manages between 60 percent and 80 percent of all Australian M&A data rooms running at any one time. Not content with its Australian dominance, ansarada is now seeking to become the data room of choice in the US, Europe and Asia. "We will conquer the world by being committed, focused and passionate about improving the lives of the people we have the privilege to serve," says Ansarada chief executive Sam Riley, whose gregarious, laidback antipodean personality masks a fiercely competitive nature.
Years ago
M&A due diligence
took place in actual rooms. Companies seeking to merge or acquire another would send their acquisition team and advisers to study important financial records of their target in a specially designated room where access was carefully controlled and monitored. Sometimes deal teams would be given just a couple of hours of due diligence. Sometimes they would be given weeks. Now data rooms are online, albeit on secure sites that sit in the cloud.
In 2004, Andrew Slavin, a Minsk-born physics graduate of Moscow State University, had been living in Australia just six years when his boss told him the company he was working for was going to be sold. As head of information technology, Mr Slavin was told to assist the buyer and their bankers who were conducting due diligence through a data room. At a dinner celebrating the closing of the deal, the investment bankers began grumbling about the clunky, complicated and confusing software of M&A data rooms. "A light went off," Mr Slavin recalls.
Between December 2004 and January 2005, Mr Slavin worked in his spare time to build a
virtual data room
prototype. He showed the prototype to Daphne Chang, a financial controller he knew. Ms Chang got in contact with Rachel Riley, an accountant. All three, as well as Ms Riley's brother Sam, met up at a coffee shop. Mr Slavin pulled out his laptop and showed off his data room design. The four decided to start a company with $30,000 in capital. "We didn't draw any income for over 12 months and I was on the verge of bankruptcy with a two year-old daughter," recalls Mr Riley. "Ansarada got off the ground quickly because it bloody well had to!"
A year after it was founded, Ansarada won the data room contract for the sale of billionaire James Packer's TV and magazine businesses. "A particularly innovative lawyer, usually that would be an oxymoron, liked ansarada's product and the way we supported deals," says Mr Riley. "He rang me one morning and asked me to come visit him. He outlined how big of a deal he had coming up and he encouraged me to think about it before saying yes. In his words, 'if we
[email protected]
it up we would be history.' Of course we said yes and gave that deal everything we had. I don't think Andrew or I have ever slept so little in our lives. The lawyer used to joke that we had 24/7 support because I worked very, very, very, very, hard."
Australian investment bankers and lawyers sat up and took notice Ansarada was giving such service to a crucial part of the M&A process. They soon began inundating the company with requests they manage other data rooms. "It's still the case today that social proof and third party recommendations help us, especially in new overseas markets we are developing," says Mr Riley. After working out of a serviced office, whose dimensions Mr Riley says were so small "you couldn't swing a cat in it," the volume of work deluging ansarada forced the company's founders to look for bigger accommodation and to hire employees. Mr Riley, a voracious reader of business books and biographies, began to think about what kind of company he wanted ansarada to be.
"Our culture has been shaped more by the negative ones I saw in action," says Mr Riley. "Heavily unionized and elitist management style work places created a toxic culture that motivated me to do the opposite. Being a Christian, the golden rule works well in business culture: 'Do unto others as you would have done unto you.' Unfortunately, there are too many example these days of people in business with a philosophy of 'Do one to others before they do one to you.'"
In Ansarada's Sydney office, employees whiz to a kitchen for their soy lattes on scooters. Some work out on exercise equipment while over looking a harbor full of ferries, passenger liners and pleasure craft. Software engineers, sales and service personnel, financial and marketing employees sit in front of large screen computers on a raised platform above a vast, polished wooden floor, tasting the sea breeze that wafts in through open windows.
"We design everything we do at Ansarada with people and emotions at the forefront," says Mr Riley. "We consider how we want people to feel, what would be valuable to them and then we align all our resource and focus onto making that happen. It's not just documents, questions, answers and reports. It's people and their reputations at stake. Another factor behind our success versus competitors is that we value simplicity much more than they do. Continually simplifying life for people in M&A is what drives us. Revenue and profit are by products of doing that well."
Discover the Ansarada difference
Join 400,000 other dealmakers who have used Ansarada to achieve their critical outcomes
Get in touch