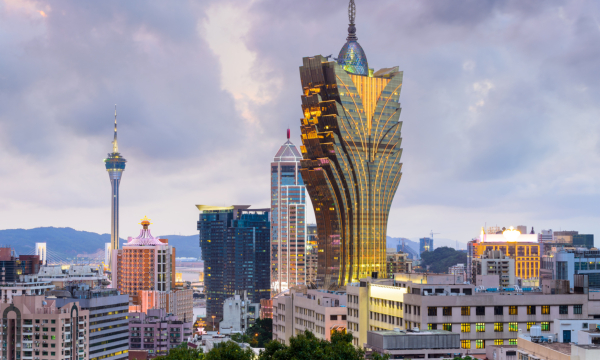 In our previous
Indicators report
, we looked at the impact that China's banned investment sectors were having on Australia's commercial real estate sector – and reports are now showing that Chinese investment in the space has slowed down to a crawl.
Knight Frank's recent
Active Capital report
shows that the capital controls put in place by the Chinese government in August of last year have reduced outbound investment dramatically. Their numbers show that 'proposed Chinese investment in Australian real estate of all kinds halved to $15.2 billion last year'. Looking at our own data, we can see that interest from China has risen very slightly but remains at subdued levels.
For this quarter, China represented c.4% of all offshore interest – around half of that experienced throughout 2017. China has long dominated as a global source of outbound investment, but investment activity is slowing down across the board due to the recent restrictions, and not just in Australia. Only time will tell what further impact the Chinese government's attempt to boost their nation's economic health will have on world markets.

Filling the gap in the market
With continued optimism in Australia's commercial real estate sector, other Asian countries are stepping up to offset the loss of Chinese capital. Growing appetite from Singaporean investors has been a major factor in evening out the total offshore contribution to the sector. Alongside Singapore, Macau investors are stepping in to pick up the slack where Chinese investors are no longer active.
This increase in interest can be attributed in part to China's crackdown on gambling and corruption in Macau casinos. In a move the
Australian Financial Review
calls, 'the second Asian wave', Macau casino owners are seeking passive real estate assets in Australia for income and capital growth.
"Previously there was so much money coming in from China to Macau but the casino industry realised with the Chinese government prohibitive on casino visits, their business may suffer," Colliers International's Asia Markets expert Steam Leung said.
"They would normally re-invest profits in their businesses, but now with a potential crimp to growth, they would rather put it in buildings in Singapore, London and now Australia."
Macau is the most densely populated region in the world, with a population of more than 650,000 in an area of just 30.5 square kilometres. As such, there's little at home to invest in, and real estate agents look to their counterparts in Australia for opportunities.
It's also one of the world's wealthiest territories, and business professionals tend to 'carry a lot of cash if they have not already invested in property'. Overseas investment in Australia also gives them the advantage of foreign exchange benefits through the Australian dollar.
To learn more about the trends as they unfold, download the latest edition of the Indicators report here.