Meet AiDA, your first AI deal team member
Meet AiDA, Ansarada's intelligent deal assistant that provides real-time status reports & more. AiDA responds in seconds to your queries & is available 24/7.
By ansaradaThu Sep 21 2017Innovation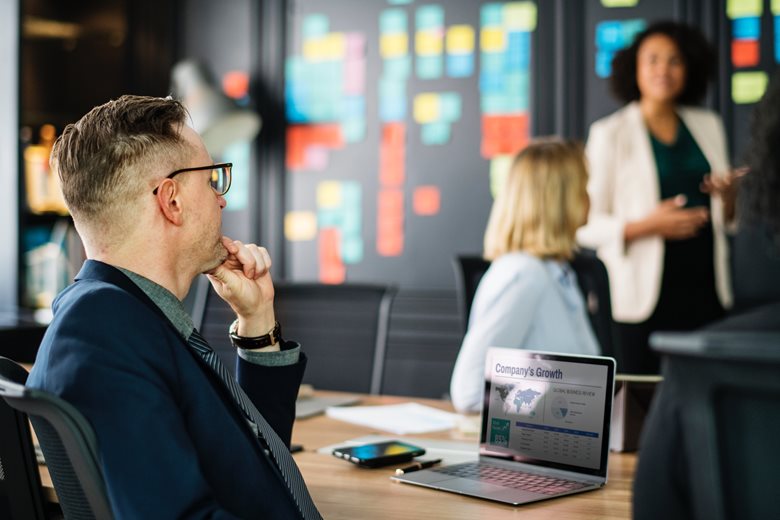 Name: Ansarada Intelligent Deal Assistant, or AiDA for short
Experience: 35,000+ deals and counting
Languages: Speaks human, Natural Language, OCaml, AQT, Cypher, React Native – JSX, F#, Haskell
Key Skills: Responds in seconds, predicts outcomes based on data, always learning, customer focus, loyal, patient, always ready with answers, never sick
Availability: 24/7, 365 (no vacation days required)
Loves: Constantly learning, polyamorous data relationships, listening, problem solving
Meet the Ansarada Intelligent Deal Assistant (AiDA), the world's first artificial intelligence (AI) deal assistant.
The game changing technology improves efficiency and speeds up deals, or material business events such as mergers & acquisitions, IPOs, capital raises, tenders, real estate sales and other transaction types completed in Ansarada Rooms.
AiDA has over 20 'skills' to bring to the deal team and is learning more every day. Soon nearly any question a Managing Director might ask of an analyst will be answered by AiDA. AiDA is an intelligent analyst benefiting from AI, machine learning and natural language processing.
Leading material information platform provider launches AiDA, a world-first AI deal assistant to provide answers and insights into deals by simply asking a question

The powerful technology eliminates manual tasks and low value work generating reports and seeking answers, resulting in clients, managing directors and analysts always staying in control

Ansarada extends innovation lead in transforming legacy virtual data room market into an AI powered material event management platform on any device

AiDA was born out of intelligence and deal makers experience from more than 20,000 deals worth billions of dollars that were completed on the Ansarada platform

The breakthrough innovation is thought to be the biggest tech development to come out of Australia so far this year
Dealmakers and business executives will be able to run a deal like never before, with critical information available on demand ahead of crucial calls and bidder negotiations. AiDA will also significantly improve process efficiency by saving advisors the countless hours per week usually spent running reports, filtering spreadsheets, and providing ad hoc updates, allowing them to provide higher value services that drive better deal outcomes.
AiDA is the second AI-based product recently released as part of Ansarada's strategy to reinvent the legacy virtual data room industry by empowering advisors and businesses to do deals better through AI and machine learning. It follows the August launch of AiQ Bidder Engagement Score, which uses an AI algorithm to predict bidder outcomes in financial deals with up to 97 per cent accuracy.
Comments on the news:
"In today's world of immediacy, it makes sense for senior dealmakers to have access to the information they need, whenever they need it. Say an Advisory MD is about to face their client and needs an update on the state of a deal or a particular negotiation, they'll be able to get the relevant information in seconds. It's an incredibly powerful tool for decision makers and will help them at every step of the way on the dealmaking journey," said Ansarada Founder and CEO Sam Riley.
"AiDA will change the game for executives and their advisors. It's a key element in our strategy of harnessing the power of AI to raise and protect the potential in businesses. Executing transactions faster with less risk is our focus. Executives will get instant updates whenever they need them and the time advisors previously spent manually running reports to provide these updates can be spent devising and implementing recommendations," said Ansarada Chief Product Officer Matthew Brown.
Give us 30 minutes on the phone and we'll show you what AiDA can do for your next deal.