M&A GAME RELAUNCHES: High finance just got a lot more fun
Your favourite M&A game is back, with new features and challenges to test your dealmaking, empire-building skills.
By ansaradaWed Nov 20 2019Mergers and acquisitions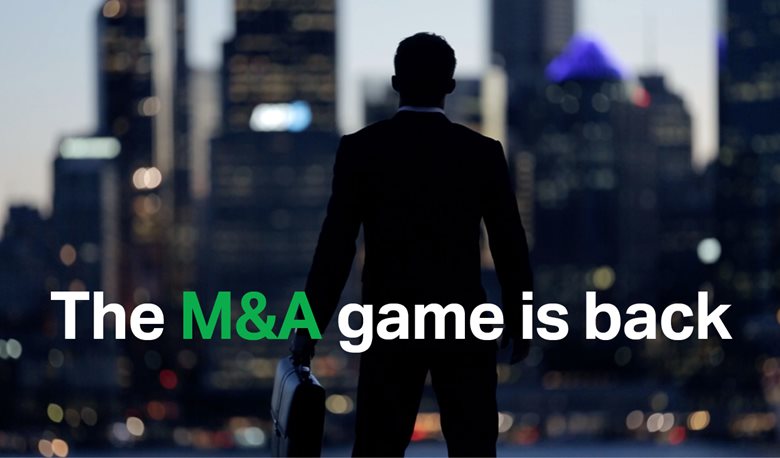 Back in 2014, we launched the M&A game, designed to test the skills of investment bankers, advisors, CEOs, analysts, lawyers and other dealmakers with realistic M&A scenarios in a fun, virtual setting. In it, M&A gamers challenged friends and colleagues to compete at building the biggest corporate empire in a virtual world.
Fast forward to this month, and the M&A game has been given a new lease on life with brand new features, content and functionality to match the capabilities of the current Ansarada platform and its Pathways.
Gamers use their wits to navigate a world of hostile sellers and competitive bidders, building up portfolios across sectors through M&A activity, and in the process, amassing a fortune worthy of the global leaderboard.
KEY FEATURES:
Create your own avatar and corporate empire

Buy, sell and merge corporations across nine major industry sectors

Unlock new sectors by buying out sector rivals and dominating your industry

Negotiate deals with the competition using flattery, haggling (even bullying, if you must)

Get financial reports on target companies

Deal with unexpected market scenarios which positively and negatively impact revenue, profit and company value

Get notifications on event impact on your portfolio in real time (Companies increase in value when events like major contracts are signed; they decrease in value when scandal erupts or unions incite industrial action)

Use your growing funds to develop buildings and landscape – even to purchase limousines, speedboats or private islands

Build up your portfolio to get onto the global M&A game leaderboard, updated in real time and essential for office bragging rights.

The M&A game was developed and upgraded by leading Australian play agency 3RDSENSE and is available on all iOS and Android devices. Download it today and see if you have what it takes.
Download the M&A game on the Apple Store here
Download the M&A game via Google Play here