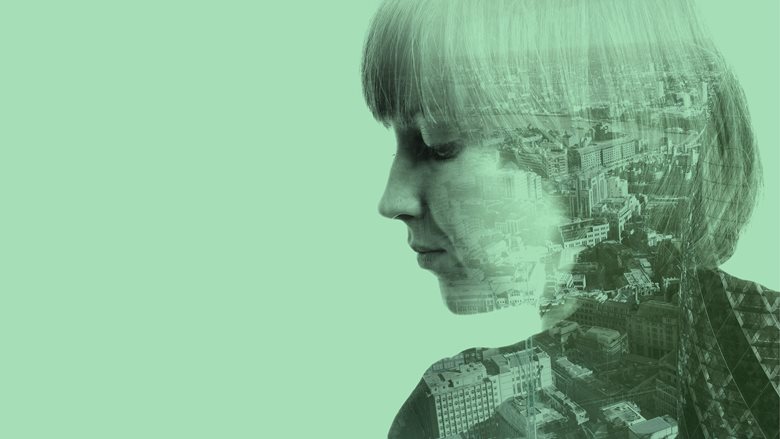 Beyond a focus on finance and reporting, CFOs have stepped up to play a critical role in building business resilience, supporting recovery and driving the evolution of business models that will result in survival and growth - including the identification of attractive deal opportunities.
The continued expectation of the CFO is to proactively deliver more forward-facing insights that can support decision making in the face of the uncertain. The companies emerging the strongest out of this downturn are those who are agile enough to adapt to the new normal and pivot to act quickly when transactional opportunities present themselves.
According to KPMG's recent
CFO Outlook Survey (Oct 2020)
, more than 80% of CFOs agree they need to take ownership over the 'quality, timeliness and depth of all business performance information and insight', rather than strictly financial information. However, 27% of them still aren't confident they are ready to take on this position.
Modern dealmaking CFOs are using technology to support their evolving role so they can step up to meet the challenge. Here's how.
1. Make the shift away from disparate systems & unused technology
A common theme we've seen in response to the COVID-19 crisis is the urgent review of forecasts, capital, debt and operational efficiency. In this climate, there are key decisions that CFOs have had to act on quickly to reduce risks or seize opportunity, all of which have started with a thorough and comprehensive review of critical documentation, processes, and structure.
Smart CFOs have traded in the multiple, disparate systems and software for a single, centralized platform where they can bring all the information into one place, assess the company's current state, collaborate internally and externally, flag priorities, identify bottlenecks and monitor progress.
They know that maximizing your company for a deal is no different to maximizing company strategy - it comes down to accountability, efficiency, and having the data available for decision making. By putting the company in a place where all this information is accessible and ready to act on in an instant, CFOs lay the foundations for driving execution of various outcomes, from strategic reviews, board reporting, debt or equity-based capital raising, restructuring, divestments of asset sales and whole company sales processes.
2. Centralize activity & information for mainly remote finance teams
Smart CFOs know that they can't get value out of information if it's not all in one place. By eradicating information silos and manual work, modern CFOs are able to work more efficiently and uncover insights that will drive decision-making for the strongest outcomes.
Integrating data and software helps them extract significantly more value by bringing insights to light. It puts them in control of the data, eliminating costly security and compliance risks, and helping them stay several steps ahead of opportunities that present themselves.
"As you grow, it becomes harder and harder to really have that oversight and governance to make sure that you've got all the right documentation in place," said Eben Le Roux, former CFO of Waco International.
3. Facilitate fast and regular communication and alignment of stakeholders
Regular communication has been made all the more critical in a remote work environment. Email threads quickly cause issues of version control and a lack of visibility.
"Challenges of reporting have increased. In COVID, we decided that overcommunication with the Board, Investors and employees was the best path forward, so we could get the information quickly to the people who can make those decisions," said Ansarada CFO James Drake. "We increased board meetings to a weekly basis for a period so we could bounce ideas, make sure that the decision making process was very open. What it has driven inside the company is more information robustness and increased accessibility of information."
A centralized solution is the key to safer, efficient collaboration between internal and external teams. With digitized project management tools like Deal Workflow™ that can facilitate task assignment, notifications, and the review and approval of information, CFOs keep internal and external teams aligned and working toward the same objectives.
4. Use data to drive decision making
With increasing importance placed on the CFOs role in guiding strategy and driving decision-making to create value across the organization, real-time data analysis, reporting and planning are paramount.
The smart CFO leverages technology to uncover timely insights that will drive their business strategies, meeting instant demands for forward-facing information that will help them act quickly and uncover risks early on.
"By digitizing our processes and workflows, our team has been much more agile which has been crucial in the remote-work environment. We've been able to gain real-time insights and proactively address risks that would have taken weeks to identify previously," said Drake.
5. Maintain an 'always-on' approach to stay across opportunities and the changing risk impact
While it might be critical to get an accurate picture of the state of the company ahead of an event like an M&A deal, IPO, or audit, smart CFOs know the value in having this information 'always on' - up to date, structured and accessible - so they can be ready to act on opportunity at a moment's notice.
The key to eliminating risk is governing your critical information to a degree that you are always placed to act quickly and respond to the changing market. Modern CFOs are confident they are meeting ongoing compliance requirements because they have that level of control over their information - financial, operational, all of it.
"My experience in terms of getting ready for transactions and looking to acquire businesses is that you can't start early enough! There is real value in being organized and you can attract a premium in the market as a result. The value of having things ready to go and reliable information prepared is something I strongly believe in," said Drake.
"We should always be ready to sell," said Le Roux. "When the business is doing well and if the market opportunity opens up, you should be able to complete your listing in around three months. The Deal platform does that for you because, effectively, if your data readiness is there and you push a button and it goes into a data room, then you're comfortable that all the information is there."
CFOs get free access
Ansarada Deals™ is a total transaction management solution bringing confidence and control to the full deal lifecycle. Join the modern dealmaking CFOs and get started today for free.
Get started for free