Why your Board should care about modern slavery
As more jurisdictions across the globe introduce or strengthen regulations targeting modern slavery, the potential fallout for companies extends beyond reputational risk. We highlight the key priorities for your Board to help your organization avoid slavery in its supply chain and operations.
By AnsaradaFri Aug 19 2022CEO-CFO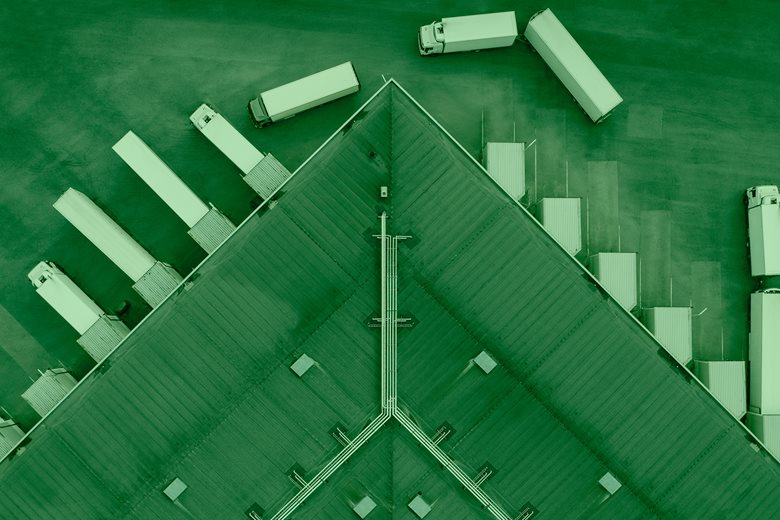 Even though slavery is illegal across the globe, it is estimated that almost
25 million people are in enforced work
. A quarter of these people are children – and most are women and girls. Slavery includes human trafficking where people are coerced, deceived or threatened into forced labor. Enslaved people may also be forced to work through debt bondage, with their wages garnished to pay off a debt that keeps accruing interest and may even be passed onto their children.
Enslaved people make clothing and shoes, assemble phones in factories, pick cocoa and coffee, work on ships and fishing vessels, and deliver products.
Unfortunately, it can be hard for businesses to uncover slavery due to lengthy, complicated supply chains. This means they don't have visibility over workers and their working conditions. Added to this complexity is consumer pressure for lower prices, which means suppliers may turn a blind eye to conditions if the price is right.
While it is illegal to own people, it doesn't necessarily make it a criminal offense to do so. Shockingly,
in about 100 countries enslaving a person doesn't result in prosecution
. However, anti-slavery legislation is tightening across the globe. What's more, company directors can be held
personally liable for enslaving people
. This means organizations need to do more to combat slavery – or face the consequences.
Companies need to make sure their management systems and due diligence processes prevent human rights violations across their value chains. And they must sharpen their disclosure so that investors can see whether they're taking effective action.
Anti-slavery legislation
This decade has seen a slew of anti-slavery legislation. For example, the UK's
Modern Slavery Act 2015
requires companies that conduct all or some of their business in the UK and have annual revenues of more than £36 million to report yearly on their activity to avoid slavery. This legislation was strengthened in 2020 and is still undergoing further revision to make it tougher – and applicable to public organizations.
Australia's
Modern Slavery Act 2018
requires businesses with an annual revenue of more than AUD$100 million to report on and address risks of modern slavery within their supply chains and operations. Canada is still seeking to
introduce a bill
to increase transparency around slavery in supply chains. Meanwhile, in the US, the state of California's
Transparency in Supply Chains Act
requires businesses to report on their efforts to end slavery and human trafficking in their supply chains.

Nowhere to hide
Modern slavery is an ESG risk. Investors expect companies to do better in their environmental and human rights performance and are unafraid to take their money elsewhere if a business is under par. ESG shareholder activism is on the rise – and businesses can expect scrutiny to continue, especially among younger investors who may be more concerned about sustainability and human rights than their older counterparts.
Organizations can no longer hide behind the idea that their primary purpose is to maximize shareholder returns. As the
Davos Manifesto
points out, a company must serve all its stakeholders in creating and sustaining value. That includes customers, suppliers, communities and society as a whole.
Responding to modern slavery
To respond, Boards need to include human rights in their strategic planning. Companies should provide a modern slavery statement, outlining how they are addressing modern slavery in their supply chains. Organizations should also create specific, measurable action plans for how they will seek to avoid slavery in their supply chains and operations. Board members and executives should have KPIs that are linked to these action plans.
Boards should consider creating specific committees that devise, monitor and iterate their anti-slavery plans and activities. If Board members do not have the relevant expertise, companies should consider engaging ESG consultants who can educate them on the issues. The Board should also ensure that organizations build strong and transparent relationships with their suppliers. Executives should regularly visit their suppliers' work premises and conduct yearly audits to investigate whether slave labor is used. They should also make it clear that they will end contracts with businesses that are found to use forced or trafficked workers.

Taking modern slavery seriously
As more countries develop or refine their anti-slavery legislation, the pressure for companies to take a more active role in ending modern slavery will intensify. At the same time, a strong human rights record can be a competitive advantage for a business. For example,
86% of US Millennials
said they would buy products that had a positive social or environmental impact. Forward-thinking Boards should grasp the opportunity now to remove the taint of slavery from their business.
Empower your Board for good
​Ansarada Board is board meeting management software that simplifies your day-to-day admin, so you can focus on the bigger priorities. Create a free plan today to get started.
Create a free Ansarada Board login