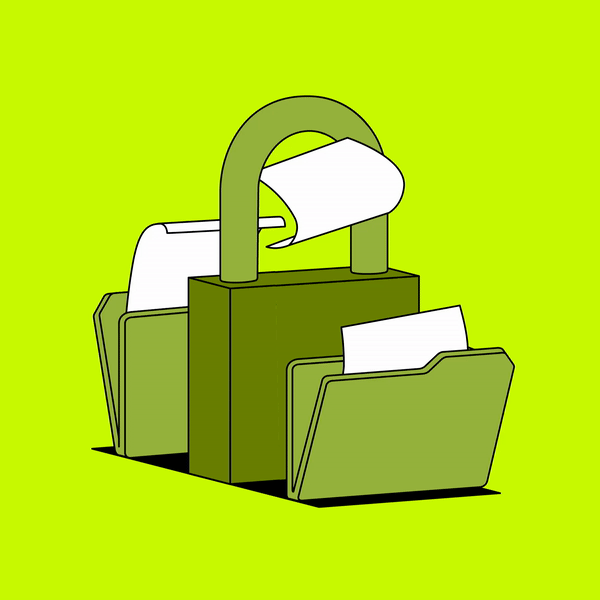 Earlier this year, a Japanese man went out for a few drinks after work. It doesn't sound particularly newsworthy.
However, this unfortunate gentleman got more than your standard hangover when he managed to lose the personal data of
nearly half a million people
in the form of a USB stick that was stolen along with his bag.
We all know that sharing important documents and sensitive data through online storage drives and attachments over emails is inherently unprotected and fraught with risk. We've all seen the headlines touting cyber hacks and data breaches - too many to count, in this year alone.
Our mission has always been to raise and protect companies' potential. Through facilitating more than 35,000 transactions, we know that sending the wrong information to the wrong parties during a deal can be catastrophic. But the risk doesn't end with deals. Sharing critical business information using legacy tools for day-to-day processes can be equally damaging.
The lifeblood of your business is in these critical processes – the way day-to-day operations are set up to run, how decisions are made, and crucially, how information is distributed and secured.
Keep your critical business information protected
We are on a mission to raise and protect your potential and as part of our '
call for order
', we've launched a new Secure File Sharing tool that brings you the same level of bank-grade security you've come to expect from our Data Rooms.
Ansarada Secure File Share
comes right alongside your
free Data Room
, so you can quickly, easily and securely share your documents in the very same space that you prepared them in. Give instant access for the people you want to share with - no Ansarada account or software required
The secure document sharing platform for teams
Feel confident that your critical business information and sensitive data is safe. Share your files securely with outside parties quicker and easier than ever before. We know that the list of people whose input you might need for a given deal is never-ending. Ansarada Secure File Share means you can share your company documentation with trusted advisors, investors, auditors or regulators with bank-grade security and tracking, allowing you to get the insights and feedback you need to succeed in your deal without having to worry about something as crucial as security.
How it works
1. Store:
Access your documents.
Create a centralized file repository with
Ansarada Always
and access your files instantly from any device confidently
2. Send:
Choose your settings.
Control the way you share, before you share. Choose between three highly secure share settings, with
granular security controls
that are customizable at the highest level
3. Secure:
Share with confidence.
Quickly and easily share with anyone, anywhere, any time. If at any point you need to disable a document that has been shared, you can switch off access at the click of a button
4. Sorted:
Stay in control.
Use
Workflow
alongside your
Always Secure Storage
to govern information, people and dates in real time, and always know exactly how you are progressing
The features we know you need
Granular security controls
Remote document self-destruct
Templated and editable watermark options
Audit trails of where your documents have gone & to who
Controlled and customizable access
Three secure share setting options
Customizable link expiry dates
Say goodbye to the days of riskily sending documents, and blindly hoping they are in safe hands.
Say goodbye to losing track of where your documents are saved and who they've been saved by.
Say hello to secure file sharing and centralized document management all in the one space.
Get your critical business affairs in order with
Ansarada Secure File Share
, and never send a risky attachment again.
It's a no brainer.
Want more info? Click
here
to get all the details.
Never send a risky attachment again
Open your free data room to start sharing securely today
Open a free Data Room