Pathways Marketplace: Experience the Pathway to better outcomes
Ansarada's newly launched Pathways Marketplace gives you the opportunity to experience all the benefits of predefined, customizable Pathways to pursuing your next outcome with confidence.
By AnsaradaWed Sep 04 2019Advisors, Innovation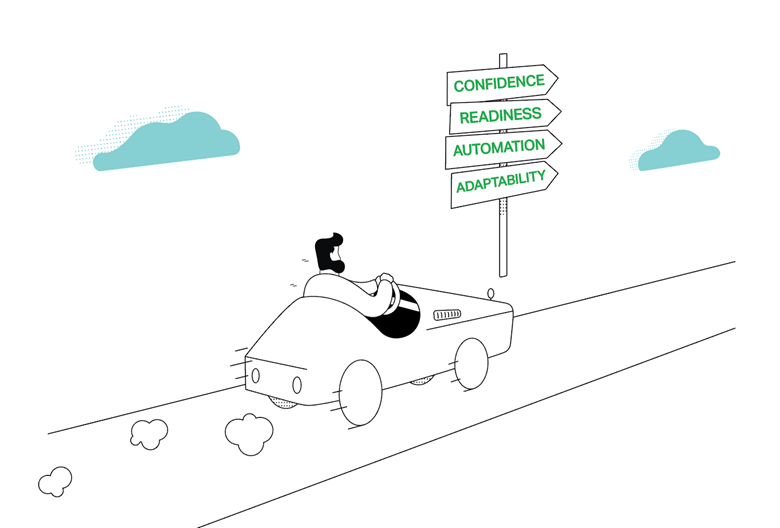 The new
Pathways Marketplace
gives you an in-depth look at each Ansarada Pathway and the critical information that drives it. Pathways provide you with a clear checklist of the information you'll need to produce for an outcome like M&A, raising capital, audits, IPO, or post-acquisition integration.
Pathways ensure you (or your client) are providing the right information, and structuring it in the right way. They've been built off the insights of more than 35,000+ material transactions, but can also be adapted, templated and reused to suit the needs of any sized company or transaction.

Pathways deliver benefits to companies and advisors alike
For companies:
Business leaders can hit the ground running with a robust checklist to follow, and a clear picture of what they need to provide. Assign tasks to the team, collaborate efficiently, and watch progress in real-time. Your 'score' acts as a map, allowing you to see exactly where you are in the process, what still needs to be done, and how far you've got to go to reach your outcome.
Pathways give you the assurance that every step is being followed and that teams are engaged and accountable, with nothing slipping through the gaps. They ensure the right information is presented at the right time, structured to impress external parties. Documentation can be custom-fit to your needs and teams ready to engage in opportunities with full confidence in moments.
For advisors:
Advisors can use Pathways to accelerate deals, increase value, and differentiate their offering to clients. They can be tailored to include your own requirements and workflows, enabling you to create standardized processes. Write once and run everywhere for the ultimate efficiency, and close more deals in a year.
Amplify the work you're already doing in Excel by importing a spreadsheet directly into a Pathway, and enabling task assignment, workflows and collaboration capabilities – everything Excel can't do.
Transparent
SaaS pricing
enables you to start with one user and scale-up as the event approaches, giving your client more flexibility, efficiency, and unlimited data – advantages that will set your services apart.
Automate checklists, accelerate readiness
Jump into the
Marketplace
to see exactly how you should structure your information, based on best practice and benchmarked against thousands of previous deals. Use them as a guide, then when you're ready to go further and automate the process from start to finish, get set up in the Ansarada platform with one of our plans.
Coming soon...
The launching of the Pathways Marketplace is just an exciting first step to what will soon be an incredible resource for advisors and their clients moving forward. Advisors will be able to launch their own customized Pathways and share them in the marketplace, making it easy for them to quickly link with businesses in their industry who are looking for an outcome. Watch this space.