Deal preparation is infinitely better in a Pathway
Ansarada Pathways automate preliminary due diligence to eliminate risk and inefficiencies.
By AnsaradaFri Aug 30 2019Innovation, Virtual Data Rooms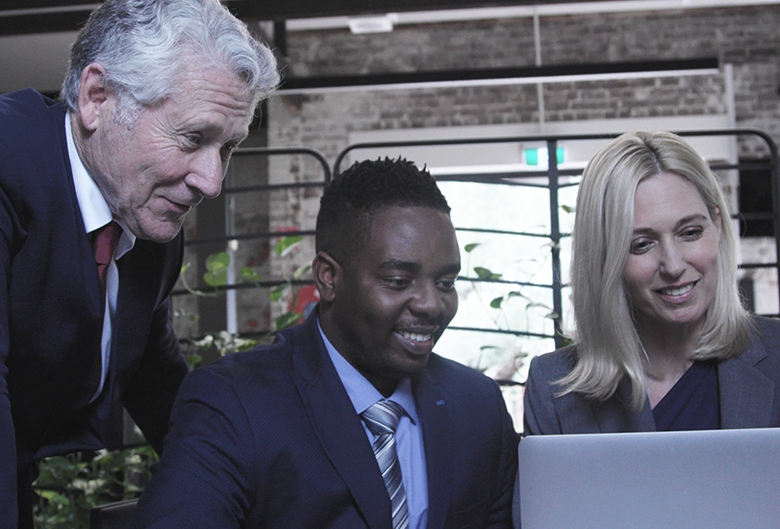 Over 30% of the effort in executing a transaction will be dedicated to preparing the critical information to disclose, engage and inform other parties. How will you get ready?
A typical transaction will require more than 80 key documents that need to be verified and managed across over 15 stakeholders - from HR to finance, legal and marketing. Every document will result in edits, questions, and disclosure requirements being applied.
Managing the information flow and reporting can quickly absorb hundreds of hours of time.
For many, preparation will involve legacy data rooms, which are built to store data but have little functionality to standardize and automate the process of getting ready, running and realizing value from a transaction. Pre-due diligence conducted within a live data room is inefficient, disorganized and expensive, resulting from the use of manual processes like spreadsheets and emails.
This is why we created Pathways: to surface issues early, automate and streamline deal preparation processes and reporting, and deliver 100% readiness for the main event so that companies and their advisors can execute with confidence to realize better outcomes.
Put your deal on the right path
Ansarada Pathways give you a clear framework to follow when it comes to deal preparation for any material event, including M&A, raising capital, audits, IPO, tenders and more. They lay out a proven guide for reaching your optimal business outcome, built off the knowledge and experience of 35,000+ deals run through the Ansarada platform.
Learn more about Pathways here
.
Out of the box and in the Cloud, Ansarada Pathways already span 11 of the major transaction types - including post-merger and acquisition integration. Covering over 136 business activities and areas, 761 critical topic guides and 3,348 critical requirements - the Pathways accelerate deal preparation, and give you and your clients certainty you're on the right track.
Virtual Data Rooms
are the essential final step on the Pathway for execution - but there's a lot of work to be done in the lead up to achieving your outcome. With a Pathway, you can turn your data room into a high-performance engine for execution.
| | Preparing in a Pathway | Preparing in a VDR |
| --- | --- | --- |
| Structured Pathways give you a step-by-step framework | Know exactly what you'll need to provide to reach your outcome, with Pathways built off the learnings of 35,000+ deals. For example, the IPO Pathway, which gives you a framework to follow and everything you need to understand to achieve complete readiness for your IPO. | Upload documentation without much insight as to what you need to provide to investors or bidders. |
| Pathways improve visibility, eliminate risk | The Pathway gives you full visibility over the quality and quantity of documentation and any possible hurdles. Discover these now, and not in the execution phase when they have the potential to derail the deal and damage your reputation. | Unexpected surprises unearthed during due diligence are visible to third parties in the active deal, making them incredibly risky. |
| Pathways can maintain and house your critical documentation | Keep your material information (or your clients) housed in the platform, ready to transfer into a data room and back out again. Enable a state of always-on readiness when the next opportunity presents itself. | Every deal is treated like it's the first, requiring significant manual work to upload documentation. Hard work and insights are lost when the deal comes to an end. |
| Import your own Pathway directly from Excel | The new 'Import from Excel to Pathway' feature enables you to expand, standardize and scale all the work you already have in Excel. Bring across your own workflows, document requirements, checklists and processes frictionlessly and put them to work on your next outcome. | The bulk upload feature can upload Excel spreadsheets (as documents), but won't give you the same breakdown of categories or requirements within. |
| Pathways enable you to standardize and scale deal preparation and execution | Build up a library of your own customized Pathways. Reuse these templates, compare them, work toward best practice and get better every single time. | As a one-off transaction, previous due diligence information and knowledge is wasted. Work starts from scratch when the next event comes around, eating up valuable time and resources. |

Seamlessly transfer documentation into a Virtual Data Room, the last step on your Pathway
When it's time to execute, move your fully prepared and properly structured documentation from the Pathway into a data room within minutes, with confidence you have full knowledge of exactly what bidders/investors/auditors/the board will be viewing.
Discovering the risks and opportunities in advance will leave you in a much stronger position, able to fill the gaps, leverage the strengths and get the upper hand in the deal.
Healthy deal preparation correlates with improved engagement, operational streamlining and optimal positioning. Anticipated costs associated with deal preparation can produce a reticence for companies to mandate advisors 'too early'. However, by accessing smart technology, a company may effectively marshal its own information required for diligence, organize its internal deal team within workflow streams, have improved command of its messaging and positioning, and introduce its advisors at a time when they can have the benefit of that preparation focused more productively on the outcome of the deal, rather than on administering the process.
Natasha Davidson, General Counsel, Ansarada
Still not sure what a Pathway is?
Ask us to walk you through a demo and you'll quickly see how valuable they are
Book yours today