Celebrating all women as we #PressForProgress
CFO Rachel Riley explains how Ansarada works to support women worldwide, not just on International Women's Day but every other day to improve gender inclusion.
By ansaradaThu Mar 08 2018Industry news and trends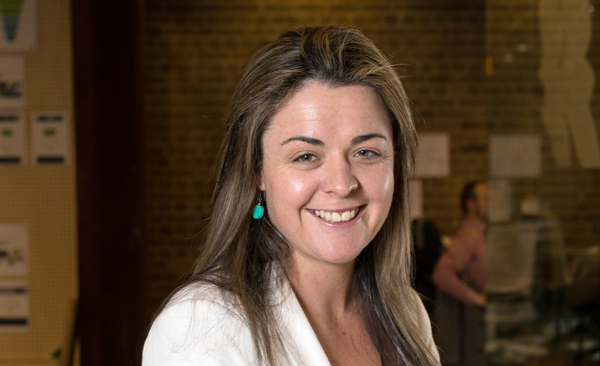 It's International Women's Day, and the push for gender equality is strengthening – but there's still plenty of work to do.
In Australia, women working full-time earn 15.3% less than their male counterparts. In the U.S, they earn 23% less.

Women currently hold just 26 (5.2%) of CEO positions at S&P 500 companies.

62 million girls are denied an education all over the world. The battle for every child's right to quality education is still being fought by the #UpForSchool campaign.

There are expected to be 1.4 million technology jobs in the U.S. by 2020. At the current graduation rate of students with computer science degrees, men will outnumber women 4 to 1.
At Ansarada, we're lucky enough to be a voice for change. That's why each year, we pledge to do what we can to continually improve when it comes to gender inclusion. Our CFO, Rachel Riley, had some inspiring words to share.
Why is International Women's Day so important to Ansarada?
"It's more than important for Ansarada – it's entwined in our mission. It's about how we raise and protect people's potential. If we can't raise potential of the women of Ansarada and the women who represent our customers, we can never reach our full potential, or the business vision.

It's personal to me. Throughout my 20-year working career–certainly in the first 13 years–hearing that voice of doubt. I don't know if it's nature or nurture, but I think it does relate to the gender imparity that happens around the world, and women's place in history.

Women are wired for success, but also wired to question themselves and think that they need to be perfect, so I think it's incredibly important that women think about that and take action to break through that voice of doubt. But also, that women and men get behind helping women in raising their potential and finding that voice."

How will you #PressforProgress ?
"Women tend to shy away or be a quieter voice; that has an impact on an individual woman where she knows she had an idea or a solution but was too afraid to speak up. That obviously limits an individual's potential. One of the ways to overcome that is to push and deliberately get women out there.

My pledge is around getting women more visible in the workplace and giving them opportunity, particularly where there are speaking opportunities or ideas to contribute to a group.

Throughout my role as a CFO, I've seen several studies that show it's actually a good business decision. First Round Capital did a survey of over 300 companies and found that start-ups with at least one woman founder performed 67% better than those with all male founders.
That extends not just down from senior leadership, but right down to individual teams and departments. The more women who raise their potential and have a voice and are visible in this company, the better we are to realise our mission of raising potential and the better the impact on the business itself, its customers and our wider communities."
We're incredibly lucky to count Rachel as one of our fearless leaders at Ansarada.

One of the best ways to drive change is to raise awareness, educate people on diversity, and build understanding – so get involved. Go on the International Women's Day website, pick one of the pledges and find out how you can make a difference.

And appreciate the women in your life.