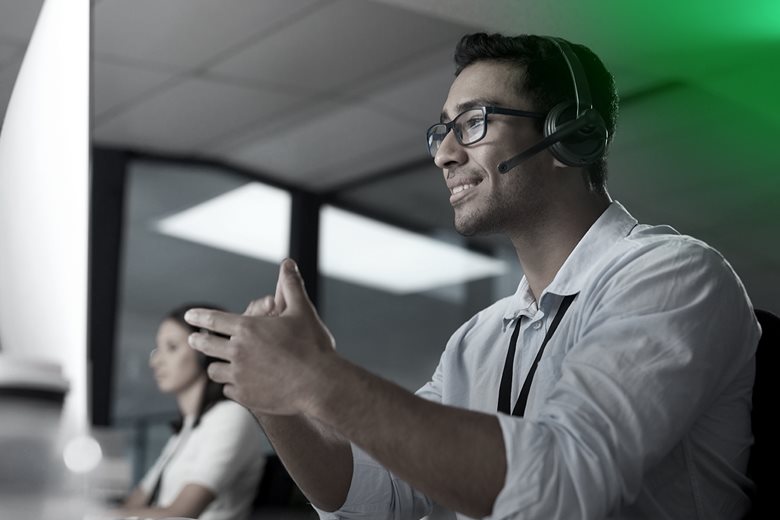 We've all experienced the irritation with our competition of being stuck on hold for ages waiting for a customer support representative to respond. Or getting caught in a voicemail loop of options that seems to take you right back to where you started. Or being transferred across numerous different (but similarly incapable) departments.
It's frustrating to say the least – and there's only so much soft jazz you can listen to before the walls start closing in.
When you're in the midst of a critical transaction, these frustrations are amplified tenfold. If you can't get the urgent support you need, the success of the deal could be left hanging in the balance.
Some providers view poor customer success as profitable
According to the
Harvard Business Review
, some larger companies simply hope you'll give up jumping through their hoops, so they can save money on redress costs. Despite their brand's reputation on the line, they continue with these bad practices because they have enough market share to make these short-term gains add up, even if they lose a few customers in the process.
The good news for us is that from conversations with hundreds of thousands of dealmakers, we know that some of our VDR competitors still operate like this. And it's ludicrous. All the product features in the world won't help you if you hit a roadblock and there's nobody to help you get unstuck.
Nothing beats helping your customers thrive
When a company is committed to care, they understand that customer support has to be a priority. There's simply no other way to run a purpose-driven business. Here are 5 of the benefits of Ansarada's dedicated and accessible Customer Success team - a team that can have a hugely positive impact on your deal outcome.
1. Get an instant response
The uncertainty that comes from waiting and not knowing can make an already stressful period even worse. It's critical that you get the solutions you need fast, which is why you'll be connected to one of Ansarada's experts within 13 seconds on average.
2. Reach a human - day, night or weekend
AI technology is fantastic for our Data Room – but when it comes to expressing your support needs, you can't beat a one-on-one connection with another human being.
Our Customer Success team follows a follow-the-sun model, so there is always an expert who is awake, fresh, and ready to serve you. 24 hours a day, 7 days a week, 365 days a year. No robots.
3. Speak to experts with a stellar track record
Ansarada's Customer Success team is trained on all transaction types and has experience across thousands of deals. They will give you knowledgeable responses and be able to address all your concerns. The proof? Our Customer Satisfaction Score (CSAT) sits at 96.6%.
4. Get proactive advice
With their level of expertise and experience, our Customer Success team won't only answer your immediate request, but they can provide you with proactive advice too. Don't want until you have a question or concern – reach out for best-practice tips on setting up your Data Room or
Deal Workflow
templates. Pass those learnings on to your advisory clients to exceed their expectations and make your service stand out.
5. Feel confident
Take stress out of the deal process. Be confident knowing you don't have to panic if something does unexpectedly go wrong – there's always someone on the other line ready to help within seconds.
'Care' is one of Ansarada's core values
The company's care value stems from the four founders' unswerving mission since day one: to make life simpler for everyone involved in the deal, and to raise and protect potential for millions of businesses around the world.
Through asking endless customer questions, problem solving has been built into Ansarada's DNA from the beginning. That philosophy has never strayed. By listening and reacting, Ansarada today is proactively solving more customer problems than ever – from
deals
to
board management
and
governance, risk and compliance
.
Don't just take our word for it -
listen to what our customers say about our service
.
Get the support you need
Learn more about Ansarada's support services or get started on a free trial of Ansarada Deals. Speak to our team today.