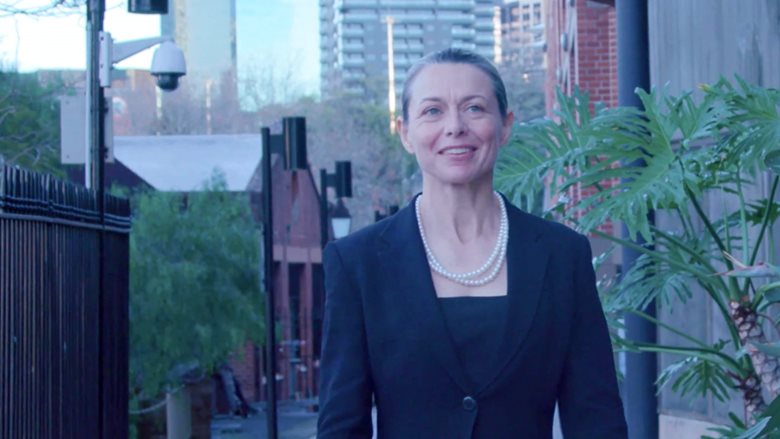 Regardless of your company's size, turnover, or industry, no-one is exempt from an annual external financial audit. Fortunately, there are ways to reduce the admin burden.
Ansarada's
IFRS Audit Pathway
is free for companies to use and is built off best-practice insights from 35,000+ processes. This digitized checklist gives you a clear path forward and ensures the highest standard of compliance with a digitized audit trail. Save significant time and cost, collaborate effectively and efficiently, and avoid double ups and miscommunication.
Here are seven ways it will ease the pain of your next audit.
Now you can…
1. Tailor to your requirements
In an audit, customization is key. Auditors provide a listing of what they are going to be checking for, which then informs what is kept within the customizable Audit Pathway. Once you've got it structured according to what you know success looks like, it's set up perfectly to follow. Simply fill in the blanks.
The Pathway gives you the ability to take a template and delete the criteria that aren't applicable to you. Being able to adjust the Pathway accordingly allows you to keep on top of exactly what you have to get done.
2. Track progress easily
"For me, the best part of using the Pathway was that my team and I could track each other's performance using the readiness score," said Brad Luu of Ansarada's Finance team. This resulted in further benefits, such as generating some friendly competition and gaging a benchmark for better time management.
"We're three weeks in, where are we at with our score? Can we reach another 5% increase by the end of the day? These became critical indicators for timelines," said Brad.
3. Create accountability and ownership
The Pathway offers a key tool for workflow and management, whether it's for a dedicated audit team or a finance team that also needs to maintain BAU. Know exactly what information needs to be provided, who is responsible for providing it, and by when.
The ability to assign tasks and drill down granularly with followup creates accountability and ownership as items are ticked off the list. "It makes it very visible who is getting their work done efficiently and who is dragging their feet," said Brad. "The team is fully aligned on objectives, due dates and requirements."
4. Diagnose potential gaps within minutes, not days
With full visibility over progress, you can clearly identify which areas score the lowest so you can proactively work to improve them. Address your risks before the auditors raise them, and be confident you have everything covered.
5. Manage Q&A centrally
A common problem with audits is the issue of collaborating across different tools, like emails and spreadsheets. The ease of reference when keeping everything in one location – rather than clustered across different areas – is a major advantage.
"In previous audits, the auditors might send an email asking for something, and there quickly becomes too much email back-and-forth," said Michael Byrne, Head of Finance at Ansarada. "You end up losing track of what's been sent, which results in unnecessary duplication of work – the same question being asked several times just because you can't find the answer."
With Pathways, it's already there for them, laid out in categories so auditors can quickly locate and review what they need. "The ability to add comments, or to @ someone directly within the scorecard and have them get a Q&A notification via email – that was key to tracking and managing progress," said Michael.
6. Know you'll get your audit completed on time
With the Audit Pathway, you can be confident your audit will get completed on time or even ahead of schedule. Know what needs answering and get started on the work before your first meeting with auditors.
Have the opportunity to start well in advance of the deadline, cut down prep time, and be confident you are ready for those initial meetings with auditors in advance. This will ensure your accounts are lodged before the filing deadline and gives the Board adequate time to approve Financial Statements.
Once your information is ready and housed within the Pathway, it can either be exported in the auditor's preferred structure with a simple export, or they can be invited in to review it directly inside the Pathway.
7. Reuse information for continuous improvement
Never start this process from the beginning again. Keep your critical information housed and structured in the Pathway, ready to execute your next audit with a significantly faster process. Important documents like contracts and lease agreements can easily be rolled forward and re-used.
These are just some of the benefits of using the Audit Pathway. To see more, download the full IFRS Audit Checklist here.
100 percent prepared? Now you can
Try out Ansarada's Audit Pathway for free and cut significant time, cost and stress off your next audit.
Get my free access