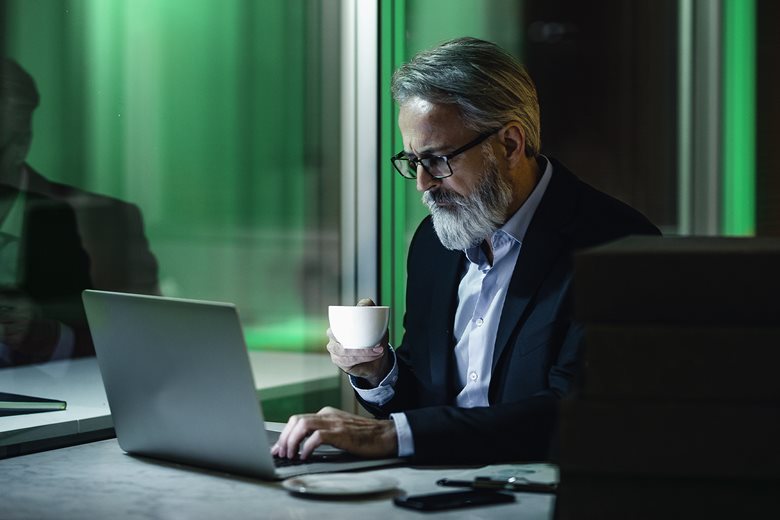 The word 'unprecedented' was used more times than we enjoyed the real-life company of friends and family in the last two years. It's been challenging, and the shift to exclusively online communication has been a learning curve.
For dealmakers who have been executing transactions in an environment fraught with uncertainty, the shift to online may have lasting positive repercussions - even more so as the cloud of uncertainty starts to lift. 2021 saw the highest total deal value on record.
"Dealmakers are now very comfortable carrying out transactions in a COVID world, which has resulted in the record activity we have seen," says Rick Lacher, Managing Director at Houlihan Lokey. "The M&A business has just been booming, and there's nothing on the horizon that suggests it's going to slow down."
Dealmakers may have adapted remarkably to the new environment - but risks remain, and unknown risks have come into view. Now that remote deals have become the norm, any tools that can support and expedite the process will continue to give dealmakers a significant advantage.
For those who are busy getting deals done, the world is changing
"The 2021 rebound in strategic dealmaking took place in an evolving market. Companies sought to use M&A to keep pace with the trends transforming their industries (many of which were accelerated by COVID-19) while also navigating high prices and intense competition for deals." (Bain & Company)

Regulatory scrutiny: Increased regulatory scrutiny is putting pressure on dealmakers. According to Bain & Company's Global M&A Report 2022, '44% of executives report that they already see or expect to see greater scrutiny from regulators'. Navigating regulatory reviews may slow down deals as more time and resources are being built into the M&A process.

Growing cybersecurity concerns: M&A is fundamentally a relationship business, presenting the challenge of building trust via tools like video conferencing. The looming threat of cybersecurity risks has grown ever-present with the shift to online.

"Given the fact that the majority of dealmaking is taking place remotely, cybersecurity has become an increased threat. We've seen numerous breaches across the globe in various forms, and the risk of sharing confidential information needs to be carefully considered by dealmakers," says Stanley Yang, Executive Vice President, Group Corporate Development at First Pacific.

Fierce competition & rising valuations: A highly competitive climate in the bid for assets is starting to put upward pressure on pricing. To combat rising valuations, potential bidders need to engage in the process early to gain an edge over their competitors. Execution becomes even more crucial in a competitive market, and confidence in information governance needs to be a priority.

Friction in the deal process: Managing collaboration, minimizing risk, and maintaining efficiency are essential to complex dealmaking processes - and going completely virtual has been no small feat. As a result of these and other challenges, dealmakers globally find that due diligence is taking longer.
Remote processes have a lot to gain from tech
Overall, dealmakers have adapted well to travel restrictions and the reality of reviewing deals from a distance by harnessing the various available technologies. These efficiencies are not just a short-term fix but an evolution in how deals get made.

As new risks increase in an uncertain global economy, technology will be a vital enabler to facilitate the fast, secure execution of M&A strategies. The disruption of traditional deal processes is expected to remain a theme in M&A in 2022 and beyond, with dealmakers recognizing the cost and time savings that can be reaped if technology is used effectively in M&A. Here are three of the game-changers.
1. Project management for deals
Traditional deal processes have historically relied on high levels of in-person interaction. Without that face-to-face element, technology is bridging the gap. Deal tech that can facilitate efficient collaboration and accountability across people, information, and tasks is paramount to successful execution.
Project management tools like Ansarada's
Deal Workflow
can help dealmakers digitize all their workstreams, assign action items, track real-time progress, and manage it from a single spot.
In the remote work environment, having a centralized space to collaborate in is the key to getting confidence in information, eliminating silos and overlooked tasks, and keeping the deal on track.
2. Automation of deal preparation & due diligence
The complication of traditional deal processes has been most marked in transactions' due diligence and deal preparation phases. Dealmakers see the advancement of deal prep and due diligence automation technology as the means to unlocking remote efficiencies.
Improving due diligence and pre-deal preparation is not only a feature of facilitating more efficient remote deal processes but is identified as crucial to mitigating M&A risk in the year ahead.
Using technology platforms like
Ansarada Deals
to improve information governance and speed to ensure critical information is on hand will help companies better execute M&A remotely in the coming months.
3. AI and machine learning tools
AI is used to optimize processes and lower the manual effort to a great extent, improving process speeds - and dealmakers globally agree.
24% of Californian dealmakers say using AI and machine learning to automate deal tasks and processes will be essential to improve deal execution.
30% of German respondents look to AI as a top enabler of remote dealmaking.
26% of UK respondents look at AI as a top choice for more efficient remote dealmaking. Meanwhile, analytics and data insights for better decision-making was the most popular second choice, chosen by 40%.
Once embedded, the combination of AI and analytics can help make all stakeholders' work, including buyers and intermediaries, easier and deliver swifter and more efficient deal processes. Learn more about Ansarada's AI tools
here
.
Looking forward to a hybrid future
While remote dealmaking was forced upon M&A markets, there is little doubt that it is here to stay. The time and cost savings of reduced travel and the efficiency gains it affords means that dealmakers will retain the best of the advantages of a distanced approach.

We can expect to see a hybrid approach in the future, where dealmakers will find a balance of the best of both worlds. The proverbial handshake isn't going anywhere.
Set a precedent and standardize on Ansarada
Learn how standardizing on Ansarada's secure Deals platform can make all your deal tasks more systematic and efficient, from the earliest strategic work through to post-deal integration.
Try now for free