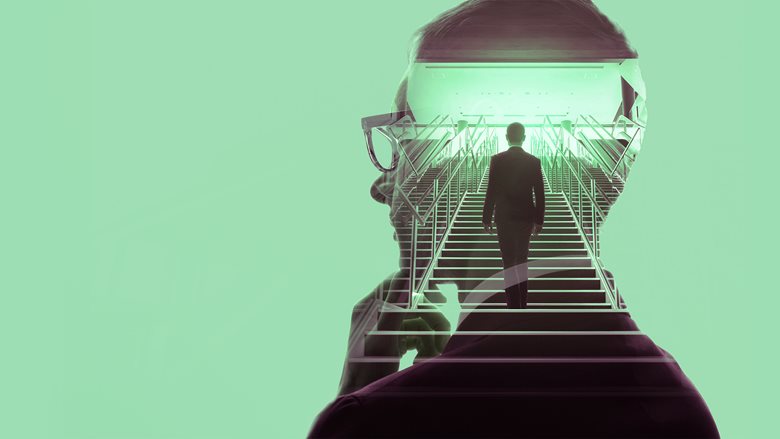 Goldman Sachs
recent survey
of overworked analysts has put the spotlight on the 'inhumane' conditions (their words) they are subjected to at the junior levels of corporate advisory.
While working from home may have proven a respite for some, for others it blurred the boundaries of on-call hours and intensified the workload. Add to this the lack of human interaction and sleep deprivation, and you've got a recipe for disaster.
Ansarada's Data Room statistics can provide an insight into this anomaly. 32% of analysts in the US regularly log in on the weekend, with 34% in Asia and 26% in the UK and the rest of Europe.
Post-COVID, weekend activity spiked to 6.7% of all analyst logins globally occurring on a Saturday or Sunday in May 2020. 27% of analysts worked weekends between January and April 2020. For the same period in 2021 it was 35%, an increase of 30% in just one year.

Global Analyst Weekend Data Room Logins
Lit* knows the junior role all too well, having spent time in both sell-side Investment Banks and smaller buy-side PE shops.
He says the 'No Saturdays' rule often doesn't apply to live deals. "My favourite is when there's a VP or other senior who wants it to sound like a live deal (but it's not), so they call it a 'live situation' to break the rule. It's 'quasi live' or 'will be live soon', so they find a way around it," said Lit.
The chain of command
While seniors in professional services have a desire for greater speed, efficiency and profitability, they also tend to have a fixed mindset regarding the value of junior staff and a desire to do things the way they've always been done… only better and faster.
"What's tough is the nature of the role, when the MD is the one having phone calls with the client directly and then they relay that to the junior team at a later date, or they don't translate it perfectly or they forget and come back 5 days later, after the junior team has already started working on the materials," said Lit.
"Communication is difficult; you're processing a lot of work streams while at the same time building out a CIM, building a financial model, getting the diligence documents from the company - all in a very expedited manner because the timelines are set. That's where the long hours come in," said Lit.
"Pre-deal marketing is typically one of the heaviest workflow stages. These presentations that are sent to buyers might go through two hundred different versions, then the Director says, 'let's go back to version 50, that one's good.' It can be frustrating, but that's the chain of demand."
Dank memes and superior returns
'Lit' has brilliantly turned his experiences into a hit, running the
Litquidity account
on Instagram, where memes on version control and overpromising MDs abound. With over 500,000 followers, it's clear that he's resonating with his hard-working junior investment banking audience.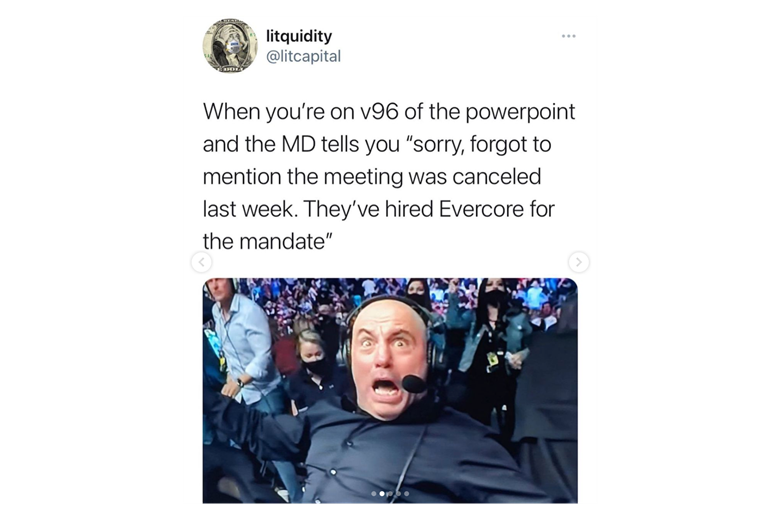 It's seen as a rite of passage - the mundane, repetitive work performed by analysts and other junior roles in corporate advisory and dealmaking.

"It's been efficient for the banks - we are in the middle of a pandemic, and everyone is reporting record M&A and advisory fees - but then you look at the junior staff, and they are burning out and mentally fatigued. It's just that model that works efficiently for them but it's still seen as a boot camp - if you stick it out, you'll make it out alive - but still pretty rough."

But putting junior talent to work on such low-value tasks (and often until the early morning hours) is not just painful for them but a vast and unnecessary drain on resources.

"The juniors are tasked with keeping their client updated on buyers' activity. They are tracking NDAs and SIMs, sending out data room invites, touching base with buyers, finding out if anyone passed on the deal; if so, why did they pass? This reporting and tracking is all done in Excel. Project managing it is tedious, repetitive work," said Lit.

Days of the 'numbers monkey' are numbered
Technology that automates processes, reduces risks and makes valuable decision-making information easily accessible is creating a shift.

Analysts and other junior roles will be among the first to benefit from automation, fast reporting and instant insights, so they can make progress more visible to partners and directors.

Ansarada Deals™ is re-imagining deal technology so that analysts can streamline all their workflows and processes, cutting out the unnecessary manual work by automating reports, notifications and insights they and others need across the whole deal lifecycle.

"Ansarada Deals is a crucial step forward in eliminating a lot of the grunt work that lands on the analysts. With the launch of Deal Workflow and project management tools, senior advisors get the visibility and control they want whilst simultaneously generating more high-value work out of skilled junior bankers - without overloading them with menial tasks that are way below their capabilities," said Sam Riley, Ansarada CEO.

"It's a win win and is ultimately how they are going to sustainably deliver better experiences to their clients, increase execution speed and create more value that continues to see revenues increase."

100 hour work week? Tradition can't trump transformation forever
To pursue innovation properly, owners, directors and partners in advisory firms need to reimagine culture, process, organizational structures and business models around what's newly possible.

This shift will create demand for young, intelligent, driven people to be rapidly developed with the planning, communication and leadership skills necessary to grow and own these new opportunities.

"I think the ideal scenario is that everyone has some street-wide understanding that - look, we've got to do better, we've got to treat our juniors better," said Lit.

Tradition can't trump transformation forever. The analysts will rise.

Analysts get free access
Avoid the Saturdays and the late nights. Get free access to the Ansarada Deals platform to prepare early and don't pay a thing until the first guest user logs in.
Get started for free

*Litquidity is one of the most popular investment banking related meme accounts with 500k+ Instagram followers.