Data breach alert: How to protect your deal from risk
"To err is human", said English poet, Alexander Pope, famously. And he wasn't kidding. According to CompTIA's Trends in Information Security, errors made by people account for '52 percent of security and data breaches'. Of these error-related breaches, '42 percent are caused by "general carelessness" of users or employees'.
By ansaradaMon Jul 30 2018Audits and compliance, Product know how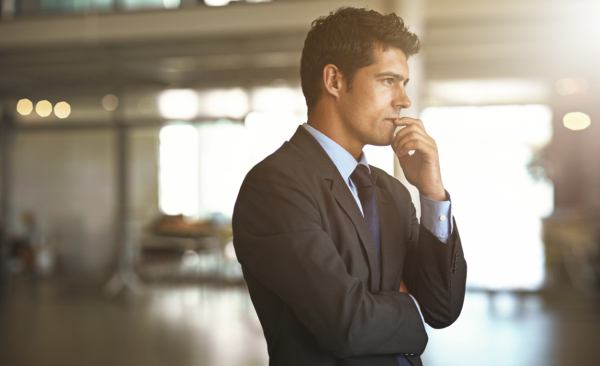 According to CompTIA's
Trends in Information Security
, errors made by people account for '52 percent of security and data breaches'. Of these error-related breaches, '42 percent are caused by "general carelessness" of users or employees'.
The Australian Government's Notifiable Data Breach scheme (NDB) was implemented early last year to make sure the Government - and the victims - are informed when data has been leaked. Their office was 'told of 63 breaches between February 22 and March 30. That's 1.5 breaches a day.
Data assets are increasingly valuable, and security violations cost modern companies millions. In the last few months of 2016, Yahoo experienced a data breach while it was in the process of being
acquired by Verizon
, resulting in a final payout that was $350 million less than the agreed upon $4.8 billion.
The Ponemon Institute examined data breaches around the world and determined the average cost to a company is more than $5m. However, 'mega breaches', where over a million records are lost, can run as high as $470m.
People make mistakes
Frequent mistakes include the sharing of sensitive information to the wrong recipients, primarily by sending documents via file sharing or media such as USB sticks, or giving access to the wrong people in the data room.
While the majority of human mistakes are unintentional rather than malicious, they can still have a serious impact. And up until now, they've been largely unavoidable. Regardless of how carefully you check and double check your critical clicks, mistakes will happen. How can you protect yourself, your company's reputation, and the deal at stake?

Protect your business from critical data risk
Over the last two years, we've drawn from our experience across 20,000 deals, looked at the common mistakes, and used the latest tech to engineer the world's most advanced deal security engine which we launched this month.
Built seamlessly into your data room, the engine feeds our AI-powered analytics tools and is wrapped up in a brand new, super simple interface. It's always learning – processing millions of calculations by the second to continuously protect you and your reputation.

What's under the hood?
Document tracking autofeeds our AI-powered bidder engagement scoring and other analytics tools
Persistent 'always on' control and tracking of documents inside and outside of the data room, including bulk downloaded information
Event based security automation: When a person is deactivated, all their rights programmatically expire, including information saved outside the data room
Dynamic watermarking

Range of dynamic tags available (IP address, email, date/time, etc.)
Customized control of positioning

Per person, per document granular access and permissions
Print/save controls via native digital rights management of PDF and Microsoft Office
Seamless integration to Q&A facility for access control to specific subjects/topics
Big deal processing power: Millions of records controlled simultaneously
Say goodbye to stress, risk and sleep deprivation
Don't risk your data with the wrong tool for the job. To request a demo of our most advanced Data Room, get in touch with our Sales team here.