Service differentiation the next frontier for advisors
With customer expectations rapidly growing with service, learn how advisors meet increasingly high service standards while achieving a healthy balance for ROI.
By ansaradaThu Feb 01 2018Advisors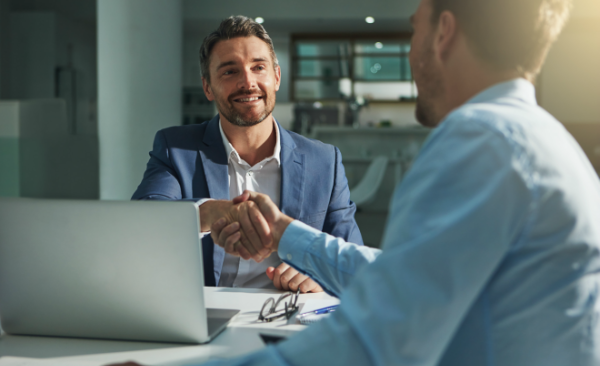 When it comes to the advisor-client relationship, clients' expectations are getting higher. It's a symptom of rapid change and regular disruption that clients expect more and they expect it instantly; the standard coffee meeting isn't cutting it anymore.
So why has customer experience skyrocketed in importance in recent years? And how can advisors meet increasingly high standards of service while achieving a healthy balance for ROI and maintaining some semblance of sanity?
We live in a world full of options
The market is oversaturated. With more choices than ever, customers expect a highly personalized and superior experience. They have 24/7 access to a wealth of information that enables them to carefully research long before they decide to commit to a product or service. And they are quick to go elsewhere if they don't get what they want.
Screw up, and you'll hear about it
According to a report from KPMG, "failing to meet customer expectations has been shown to have twice the negative impact as delighting customers has a positive impact."
That's certainly not hard to believe in an age where social media can amplify a minor review to unwarranted proportions. And, with such closely related service offerings in the advisory space, a negative review could be the nail in the coffin for many would-be business relationships.
Customer experience surpasses price and product
Client differentiation is now the key performance metric for advisors. KPMG's analysts predict that customer experience will overtake price and product as the number one brand differentiator over the next five years. And already, nearly "nine-out-of-ten organisations expect to be competing primarily on the basis of customer experience."
Once you've decided to make customer experience a priority, what does that look like? How much of your time and resources should be assigned to going above and beyond to delight your clients? Exceeding customer experience has an ROI cap, but you're walking a fine line if you aren't meeting their expectations.
Advisors need to do much more than they've done historically to set themselves apart and add value – but that's where the right technology can help.
Add value with minimal effort
The new Material Information Platform is transforming the advisor-client relationship to take the pressure off advisors and provide immediate service differentiation. It gives advisors a 360° view of clients, documents, activity and insights, allowing them to connect with clients earlier, nurture those relationships and add value from the very beginning.
The Platform uses a scorecard system that benchmarks a client's business using insights from 20,000+ deals, enabling advisors to show a client where the risks and opportunities in their business lie in as little as fifteen minutes. Supported by AI technologies, the Platform automates tasks, speeds up processes, and creates full visibility and accountability over business improvement and deal preparation processes.
As a marketing tool, it's the perfect way for advisors to immediately demonstrate and prove the increased potential that clients will have working with them. Gamification via the scorecards creates a sense of urgency for your client to improve their score and encourages regular collaboration and engagement with you, the advisor. The Platform even provides your clients with best practise help guides to educate them on how to improve their business and close critical gaps during deal preparation, reducing the workload for advisors.
To learn more about the Material Information Platform and how it can help you differentiate your services, request a demo here.
Source:
KPMG
Get in touch
to find out how Ansarada will safeguard your reputation and add more value to your clients.
Contact us